MicroFiber vs Cotton
---
Whether you're running the housekeeping department at a large hotel, are the owner of a charming inn, or are renting out a single Airbnb unit, choosing the right bed linen for your accommodation is a huge decision. The impression that bed sheets make on guests cannot be understated. Guests want to feel comfortable and pampered at the end of the day, and one of the best ways to provide this kind of experience is through luxurious hospitality-grade bed linens.

Finding the right materials for hospitality bed linens is an exercise in balancing comfort and luxury with affordability and durability. In this blog, we'll touch on the differences between microfiber and cotton-polyester blend sheets—and which one might be the right choice for your accommodation.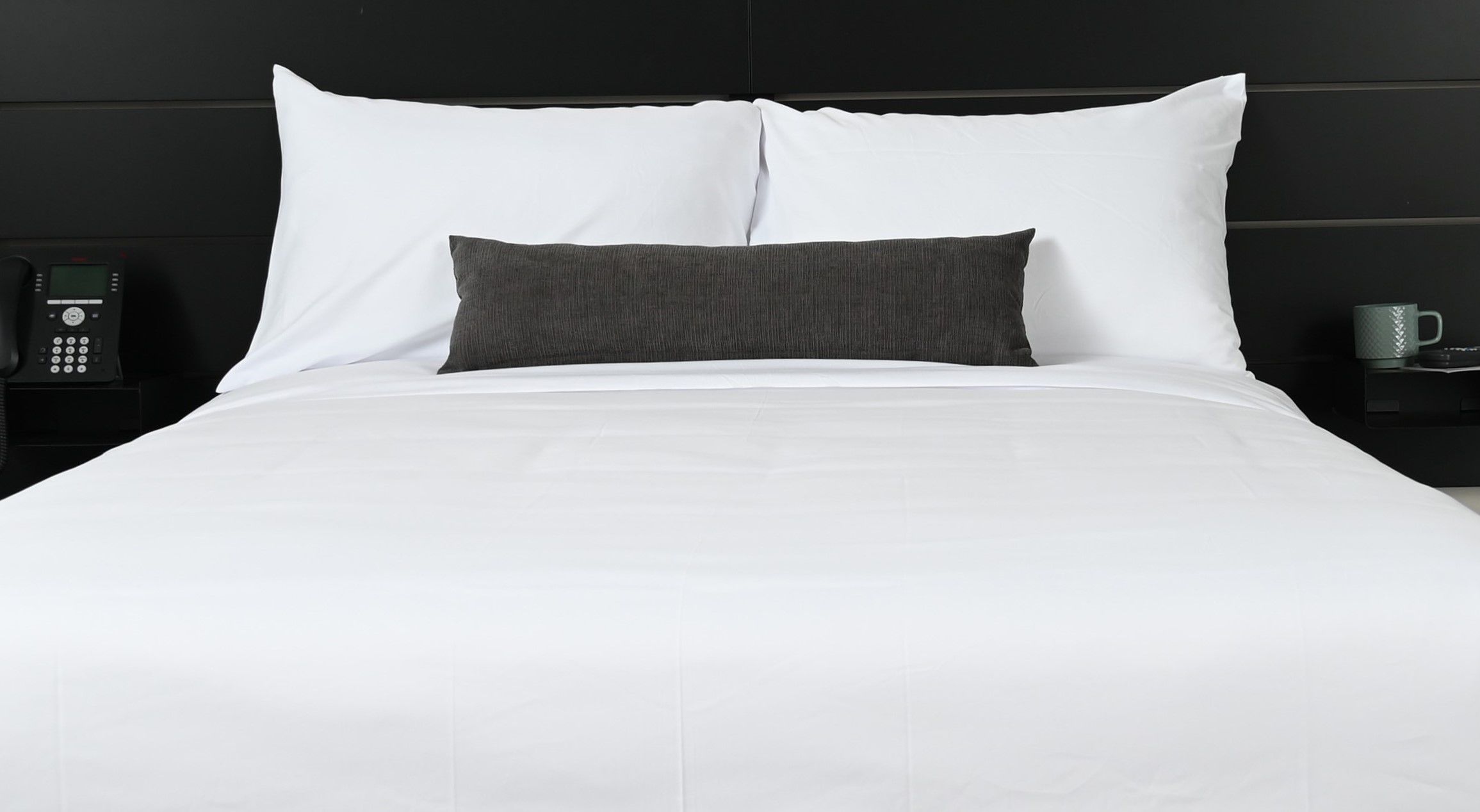 Microfiber
---
Generally, microfiber sheets are a popular choice for many accommodations because of the price point. Due to the material and manufacturing process, the mechanical finishing (or the brushing) gives the sheets a soft feel. They are naturally wrinkle-resistant, and fast-drying, reducing the amount of time spent in the laundry department. Because of the value, comfort, and ease of laundering, microfiber sheets can be an excellent choice for any accommodation.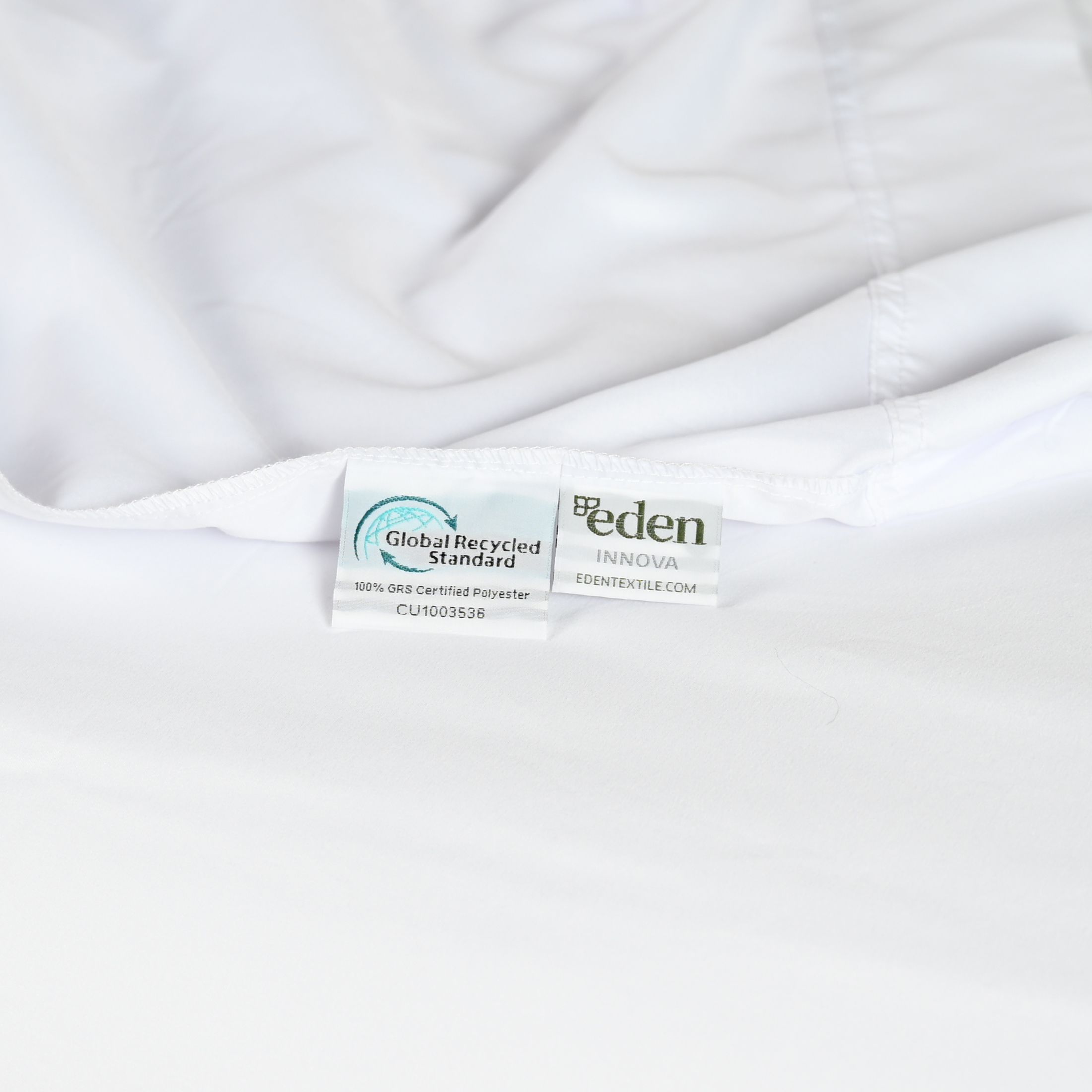 Cotton-Polyester Blend
---
Cotton-polyester blends are one of the most popular combinations of materials for hotel guest rooms offering a range of quality and comfort levels for bed linens. The natural cotton fibers provide a familiar home comfort that guests are use to while adding polyester helps increase the structure and durability of the linen.


High-quality cotton-polyester blend linens are soft and durable. When following the recommended care instructions, they can maintain it's wrinkle and pill-resistance and can last a long time. These hotel linens are an excellent choice for hotel accommodations.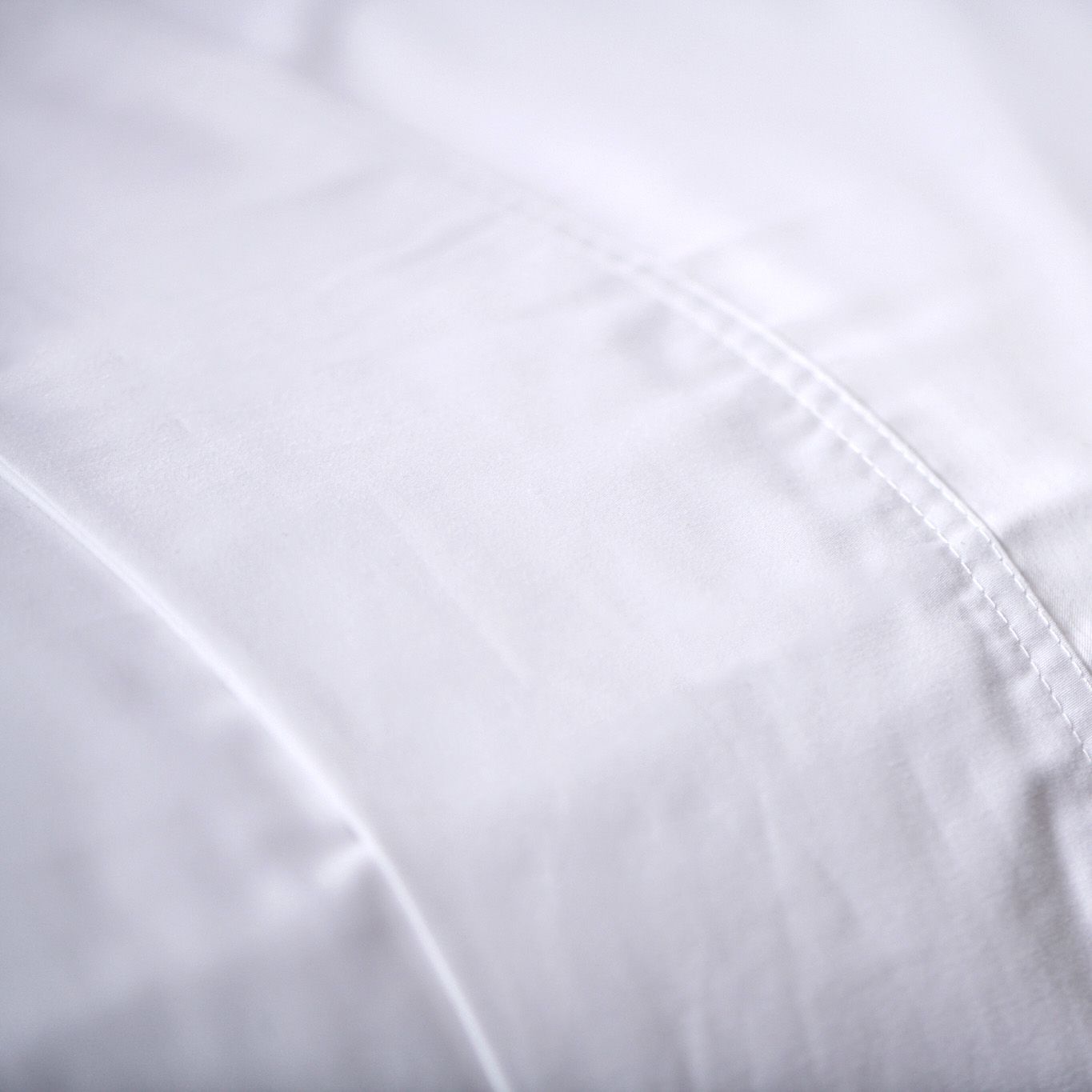 What is the best choice?
---
There is no go-to option that is recommended when deciding between microfiber or cotton-polyester linens. Depending on the time of the year, your guests preferences and your budget, the right choice for bed linens can vary. Microfiber sheets provide a soft, quiet, warm sleep whereas cotton-polyester blend sheets offer a crisp, clean, cool look to the bed. We recommend weighing the pros and cons for each and making the best decision for your guests.
At Eden Textile, we work with 100% recycled microfiber, and cotton-polyester blends to ensure not only superior guest comfort but longevity and value for our clients.
We also offer some cotton-polyester sheets in sets for the convenience of smaller properties that don't require wholesale-sized purchases.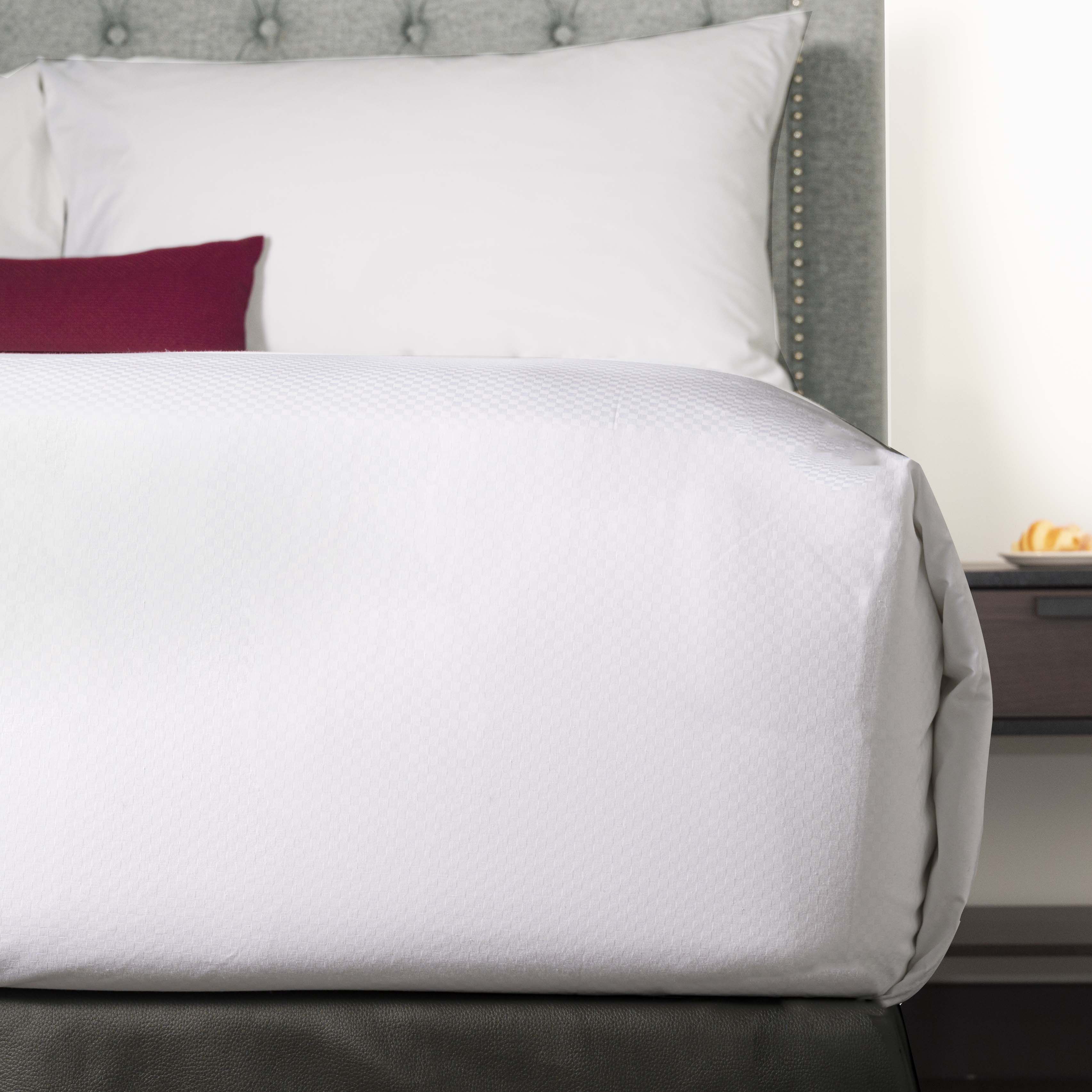 Eden Textile Linen
---
Get in touch and we'd love to make a recommendation on the right kind of bed linen for your accommodation. The bed linen products we develop and design are always with your guests comfort in mind. Our goal is to ensure guests genuinely enjoy using our products, and that they are both high quality and practical for our customers. Our impressive range of wholesale bed linens, commitment to long-lasting quality, and unbeatable manufacturing specifications have supported our customers for over 75 years.