There's no doubt that the hospitality industry has experienced a shift in protocols and priorities in recent years. With a huge emphasis on green products and sustainability, housekeeping departments have made many changes that are here to stay. Whether it's increased durability, better laundering methods, or the increased use of recycled materials, hotels have doubled down on environmental concerns. That, paired with increased sanitization efforts, has shaped what we think are the Top Five Housekeeping Trends to Watch in 2022.

1. Built-In Decorative Elements
---
Cleaning protocols recently saw many items being reduced in rooms like: pens, notepads, decorative pillows, andbed scarves. Cleaning or replacing these products between each guest would add time and costs to changing over a room. We love the way bed scarves look, but understand it's an additional item that needs to be laundered in between guests, which is inefficient.

Go with products with a built in decorative element like our Vela Uniti Top Sheet . This top sheet eliminates the need for additional accent pieces and offers the efficiency of triple sheeting.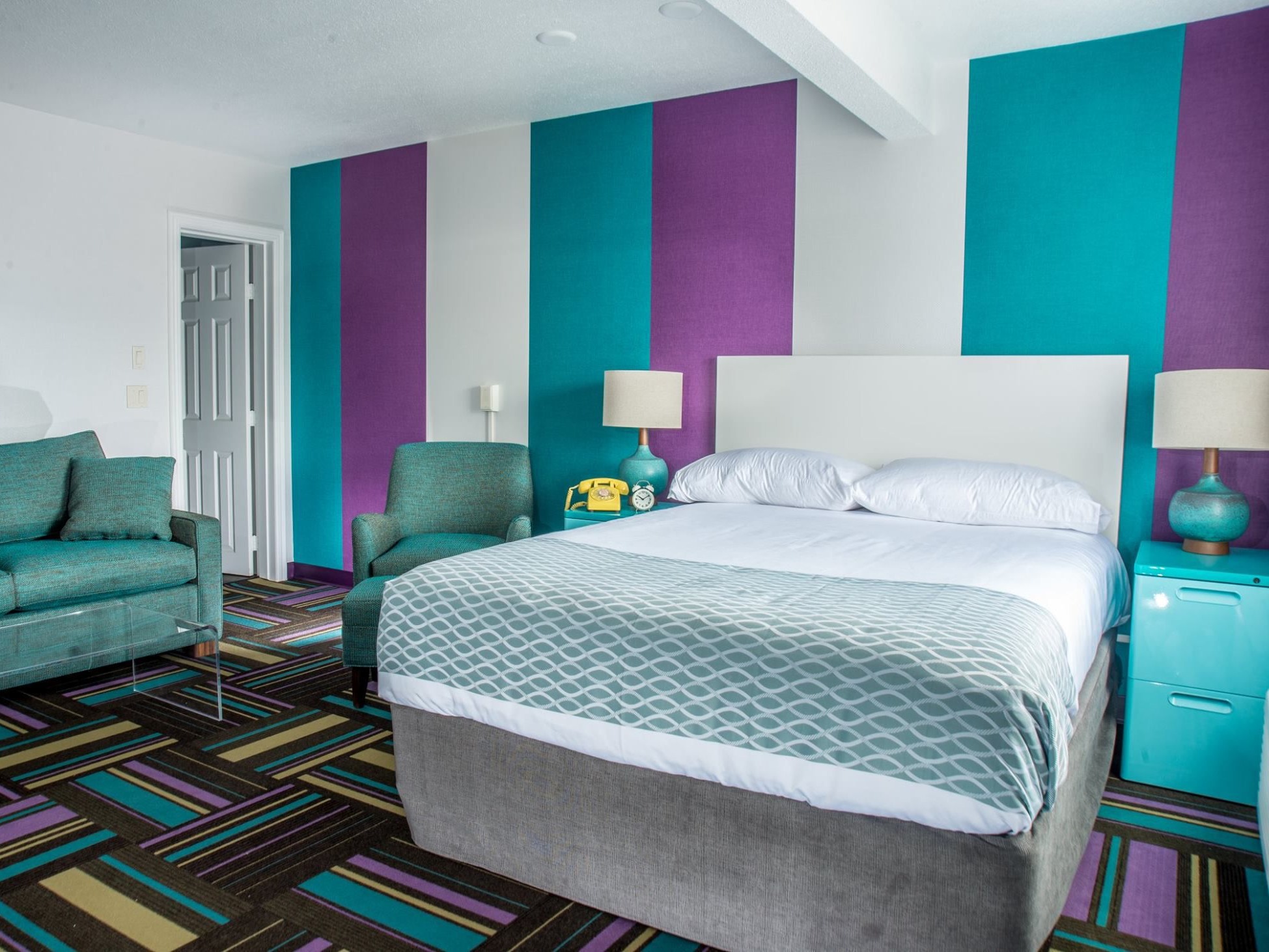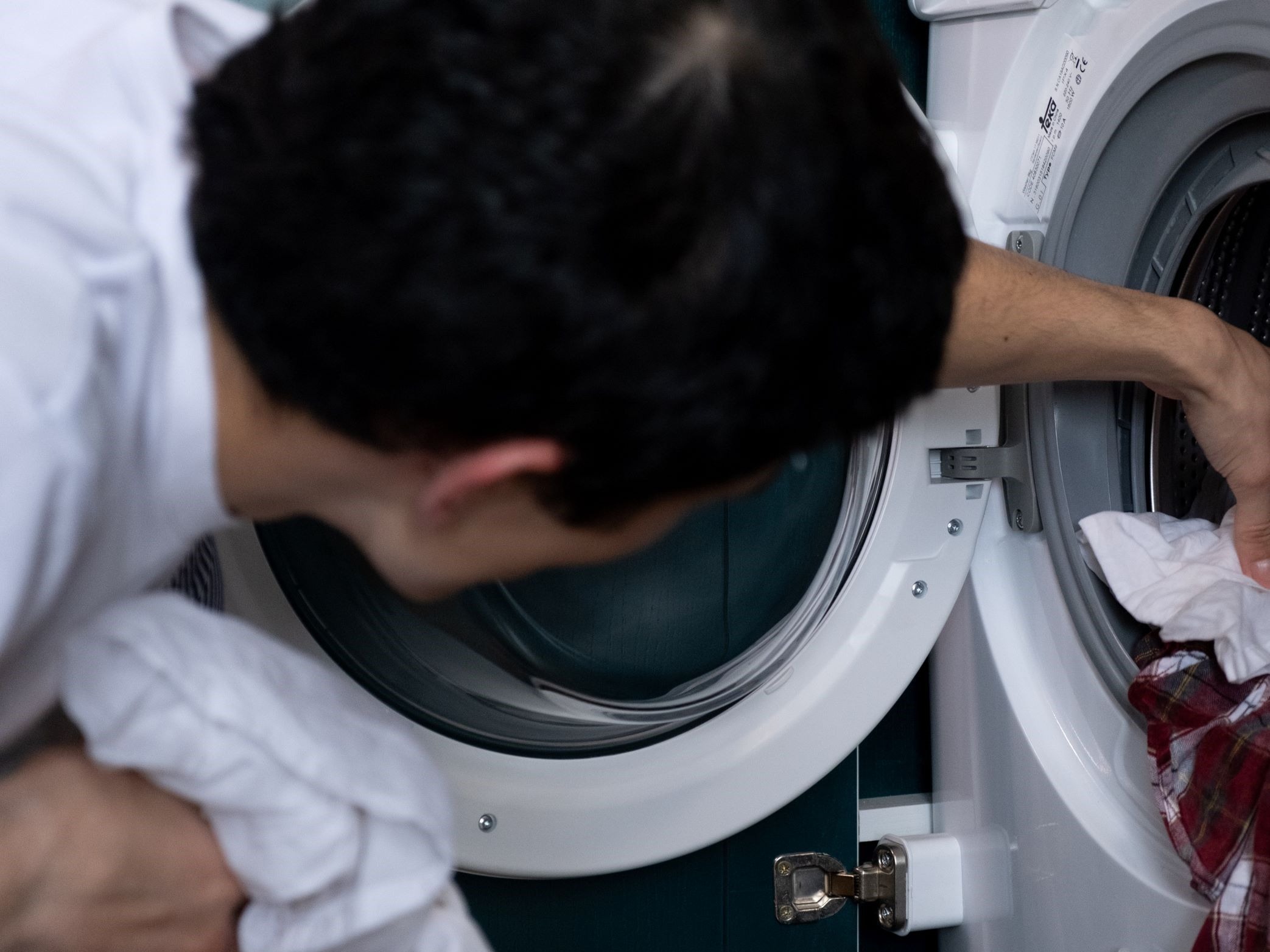 2. Par Stocks Going Back Up
---
Many properties chose to reduce their par levels in recent years. This means linens were getting laundered more frequently and being put back on beds within hours. This presented a problem relative to product longevity. Linens and top sheets also need time to rest! Resting linens properly lets them retain moisture and lengthens the product lifespan.

As business levels return to normal in 2022, hotels will be investing in higher par levels, and bed linens will see longer lifespans, reducing environmental impact.

3. Durability is More Important Than Ever
---
Hotel linens are getting laundered more frequently, and in industrial laundry facilities. This means that your product's durability is more important than ever. Budgets have been cut in most departments in the hotel sector, and it's not likely that housekeeping will be able to afford to replace linens more often.
At Eden Textile, we design our products with durability and comfort in mind. Hotel linens often incorporate polyester into their sheets to provide structure and longevity after repeat use. Top Sheets are also becoming a new standard in many hotels as a perfect all-in-one solution. They are far more durable and help protect the linens that guests sleep in. They also can add a designer-look to your bed by incorporating patterns, textures and colour.
In addition, knowing how to properly care for your terry and linen is vital to prolonging the lifespan of your textiles. Always follow the recommended care instructions for your textiles.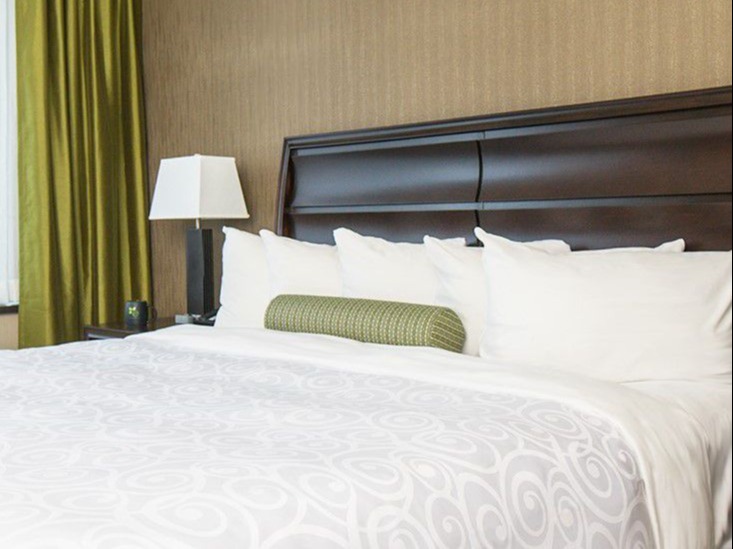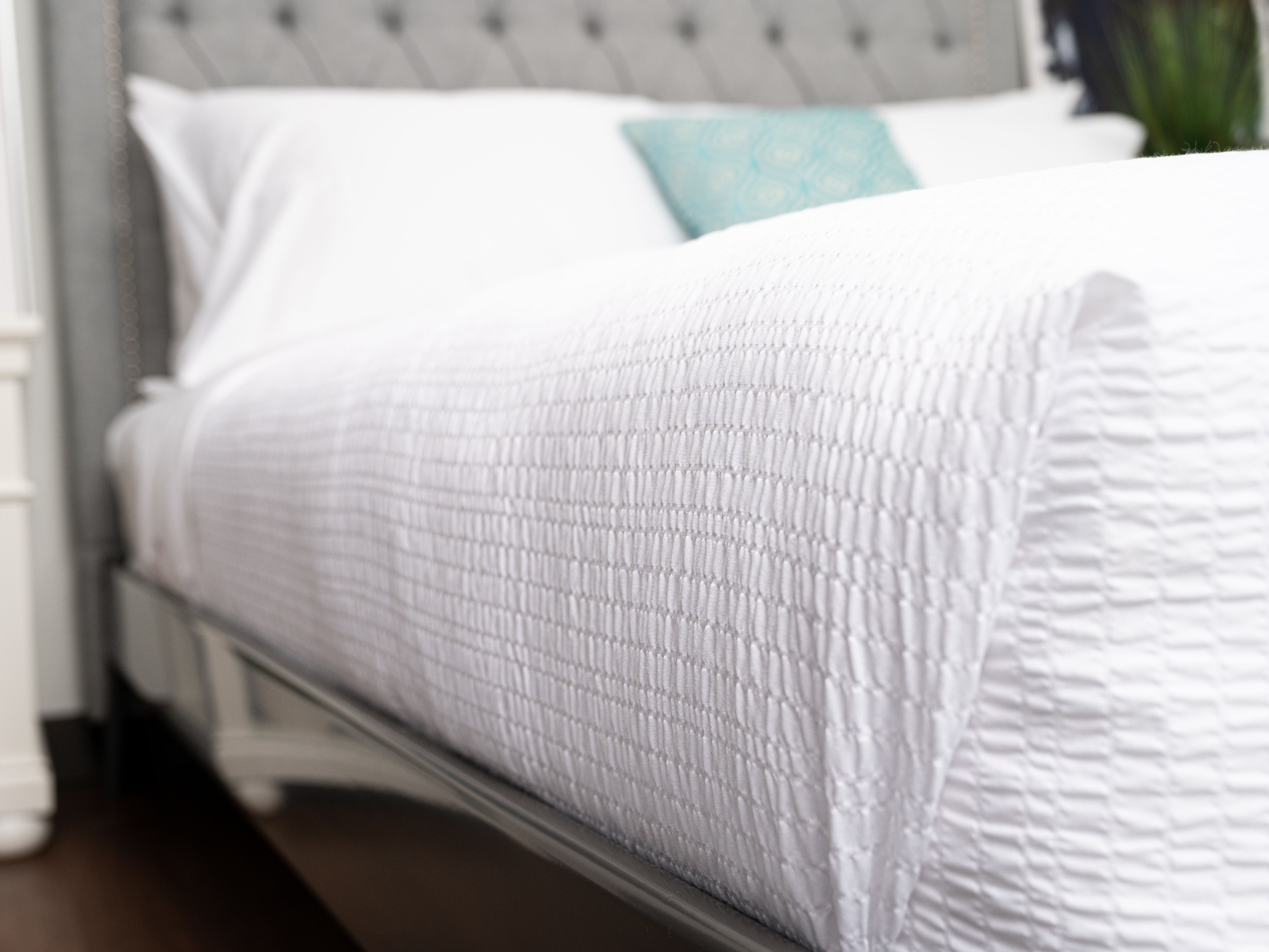 4. Skip the Iron With Wrinkle-Free Technology
---
Housekeeping protocols have introduced enhanced surface cleaning and other elements that take up valuable time changing over a room. There is no time for ironing top sheets, in order to keep the average changeover as quick as possible. Eden Textile offers two solutions for this problem:

The Vela Decorative Top Sheets in 100% polyester are a great no-iron solution for the top of your bed. Our newest pattern, Billow, incorporates cotton to provide a textured wavy pattern meaning that you can forget the iron after it comes out of the dryer.

The Innova Microfiber Sheets are made of 100% certified recycled polyester and have a high tolerance to wrinkling. In addition, the 100% recycled microfiber provides a 30% faster drying time compared to its cotton-polyester counterparts.
5. Triple Sheeting saves the Day
---
Triple sheeting has long been proven as a cost and time-efficient way for housekeeping departments to clean and turnover hotel guest rooms.

Changing a bed using the triple sheeting method is much faster than dealing with a duvet cover. Plus the laundering process itself is shortened considerably by triple sheeting, saving time, which saves labour costs.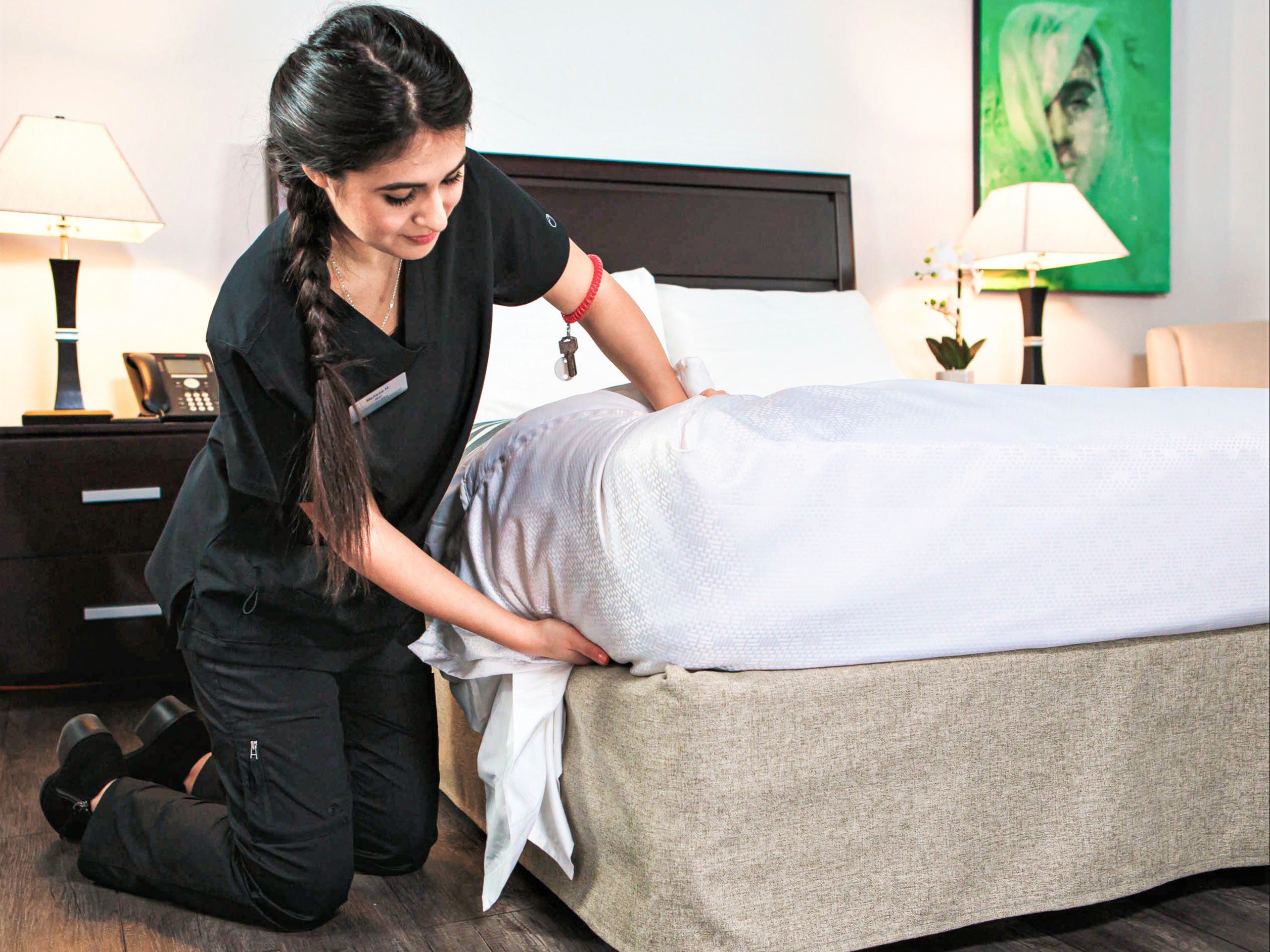 ---
Our customers' top priorities are guest comfort, increased efficiency, improved hygiene, and cost savings. Our products are always designed with the end-user in mind, along with changing product needs. That's why we work closely with our clients and listen to what's important for them.

Eden Textile has been manufacturing hotel linens for the hospitality industry for over 75 years; we offer a range of wholesale hospitality linens for every property and budget, now easily available online.