THE IMPORTANCE OF THE RIGHT BATH LINENS
---
Soft, fluffy and luxurious—the right towels will leave a lasting impression on guests in any hospitality operation. Choosing bath linens that your guests will dream about long after checkout comes down to three major points: material (feel), weight and size. At Eden Textile we take pride in working with manufacturers to create the highest quality hospitality towels that are both plush and durable.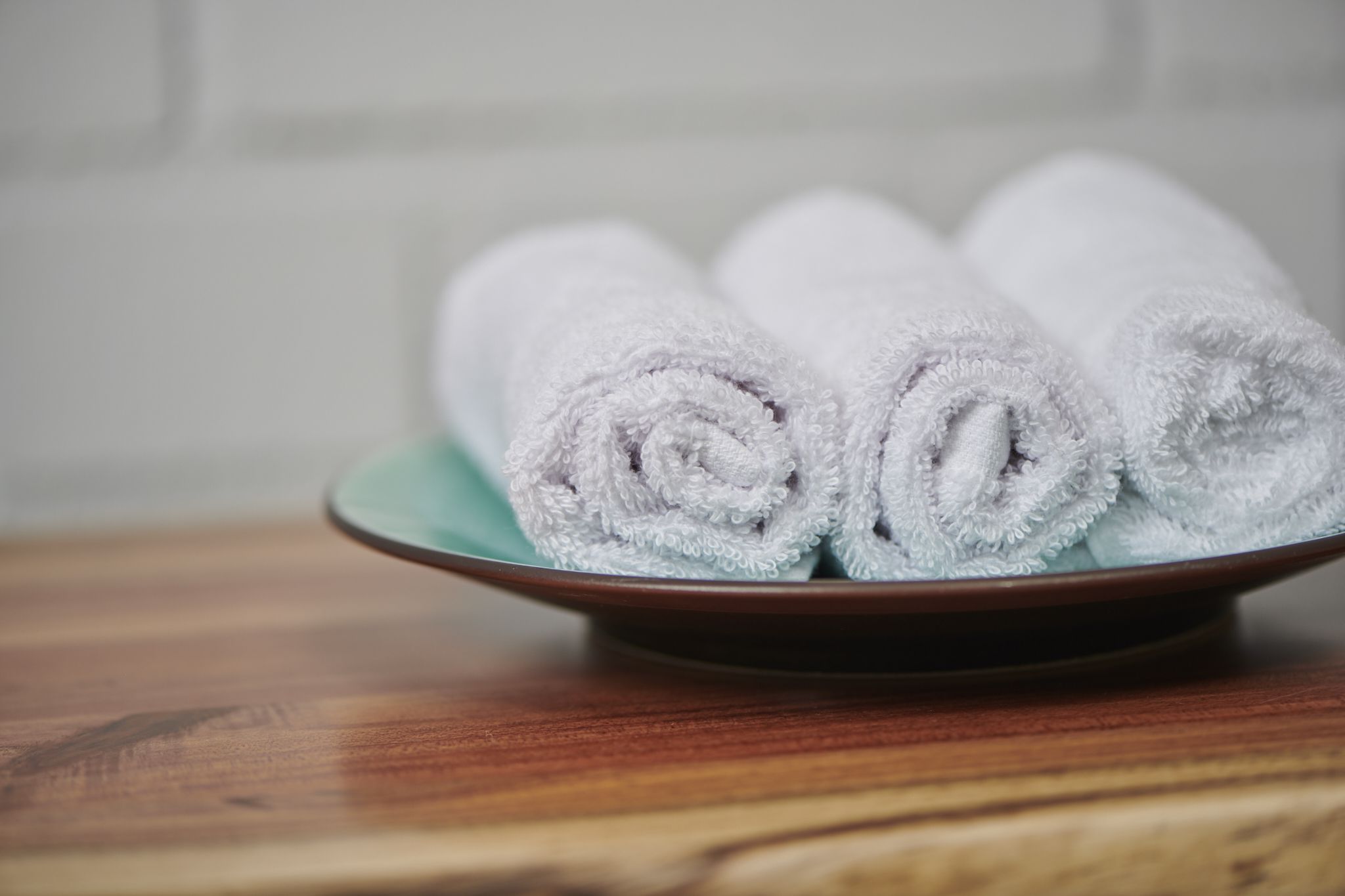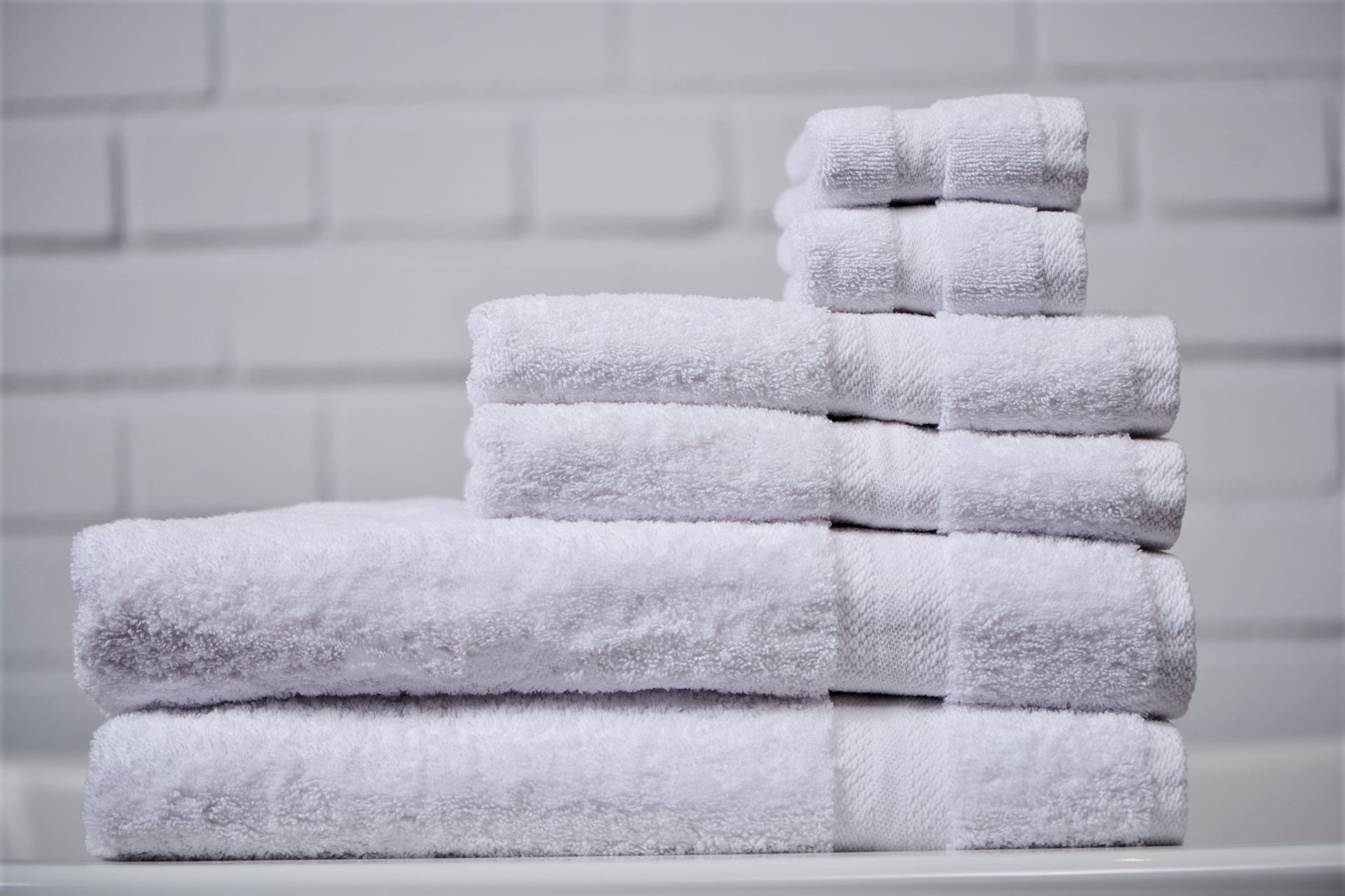 The Right Feel for towels
---
Towels are constructed with three different yarns: the warp (length); the weft (width); and the pile (loop). The ground is the base construction of the towel, most often achieving durability, not luxury or absorbency. The pile (the soft surface that will come in direct contact with the guest) is made with extra warp yarn looping in and out of the ground fabric.

To ensure our hospitality bath linens are long-lasting, super soft and also absorbent, Eden works with 100% combed cotton and cotton polyester blends.  Polyester is typically only blended to add stability, reduce shrinkage and increase durability. Cotton single yarns are most typically used for the pile, as it ensures unbeatable softness. A longer pile usually means plusher and more luxurious towels.

At Eden we use the right materials to create a soft, memorable product for guests to enjoy, while providing value to operators.
THE RIGHT WEIGHT FOR TOWELS
---
Hospitality towels are still sold by weight (in pounds) per dozen, with heavier products typically being more plush. The grams-per-square-metre (GSM) number is also an indicator of how dense (plush) the product will feel. For example, our Patricia bath towel, made from 100% combed cotton, comes in at 15.40 pounds for a dozen towels, with a 625 GSM, creating a lavish guest experience. However, higher GSM isn't always better operationally, as it can mean longer drying times. Our most popular towel set, Indulgence, weighs 14 pounds per dozen bath towels with a 550 GSM, allowing us to manufacture a full terrycloth product that is efficient and affordable for hospitality customers, while keeping end-user experience of comfort and absorbency the top priority.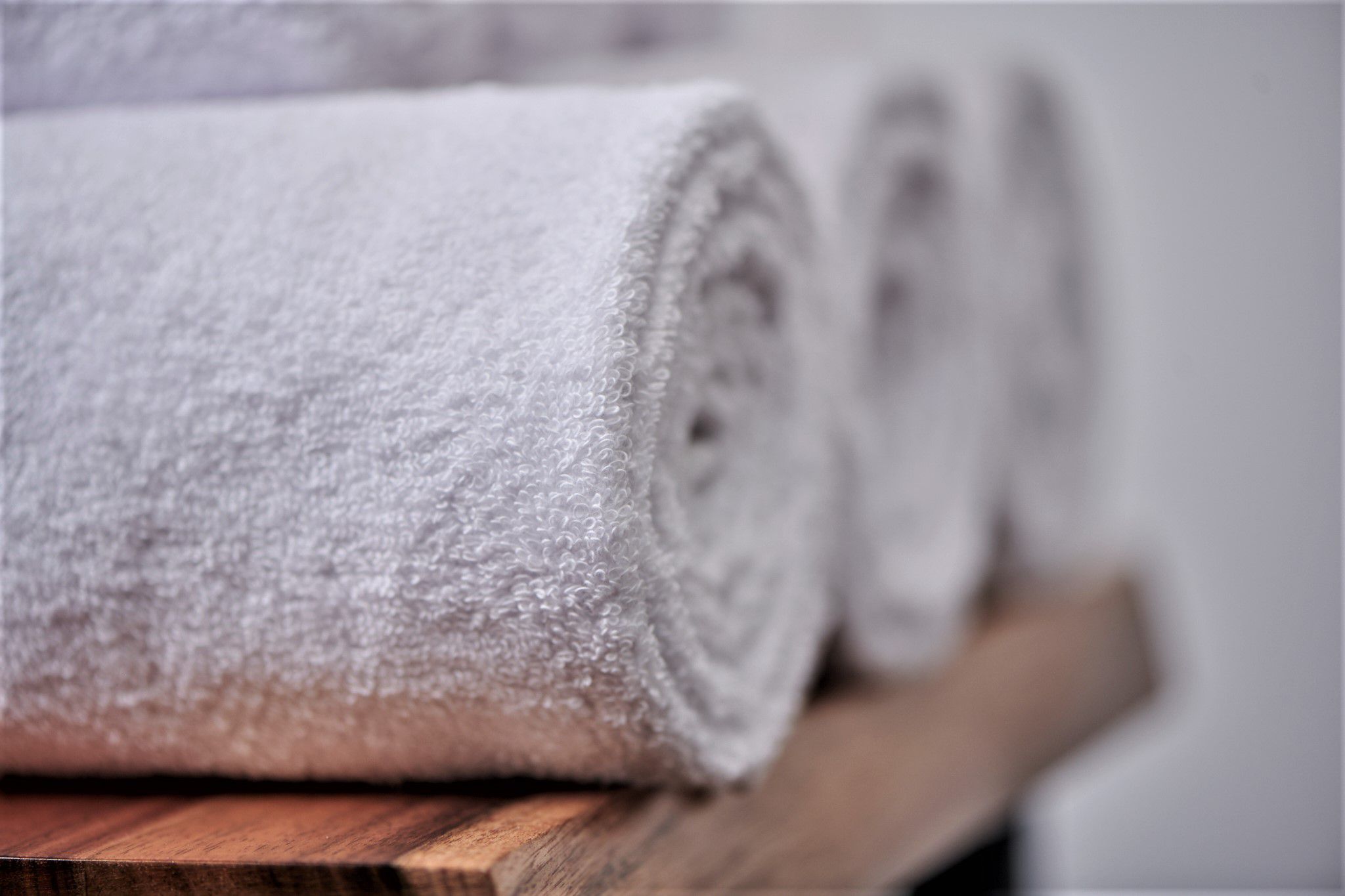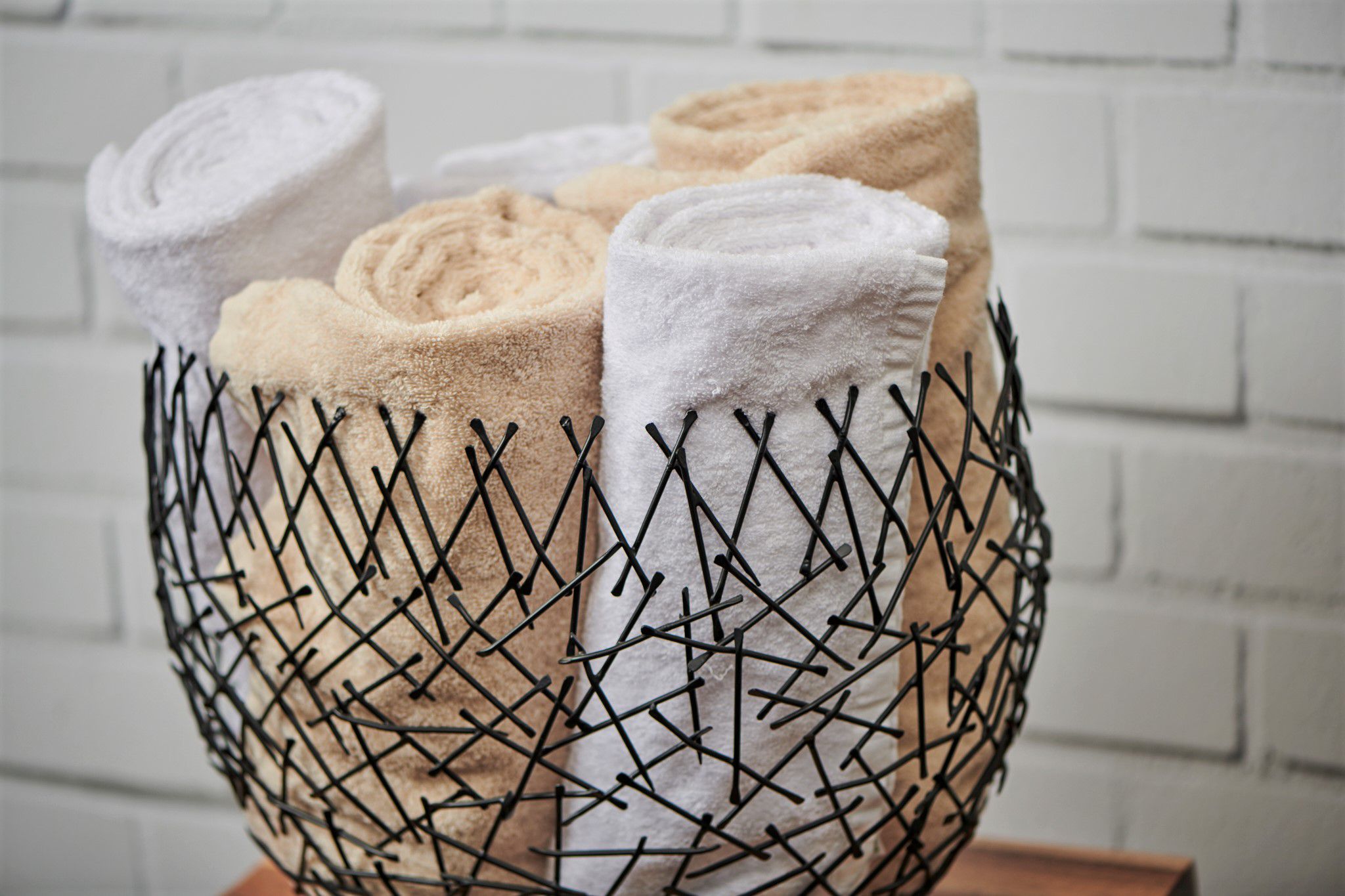 THE RIGHT WEIGHT FOR TOWELS
---
While not available at all levels or brands, common hospitality wholesale bath linen sizes are:
Bath Towels 24" x 50" or 27" x 54"
Hand Towels 16" x 30" or 18" x 34"
Face Cloths/Washcloths 12" x 12"
Bath Mat 20" x 30"
THE RIGHT SIZE FOR TOWELS
---
There are a range of operational variables that will affect the number of washes that hotel bath linens will take, but as general best practices to increase the life of your towels, we encourage:
    - Techniques like low-temperature wash programs
    - Avoiding harsh chemicals like bleach
    - Following proper care instructions
    - Choosing towels with hemming that won't easily unravel. 
Our towels have multilayer or double-folded sides, and end hems with double stitching, to prevent opening or unravelling.
EDEN TEXTILE TOWELS
The look and feel of hotel towels create one of the final impressions a guest has of the in-room experience--and choosing the right products can help earn repeat customers. If you're in the market for high-quality hospitality linens and hotel bath linens, Eden Textile has been a reputable hotel linen supplier for over 75 years. Take a look through our collections of bath linens and feel free to get in touch with any questions—we'd love to hear from you.