The Difference Between flat and top sheets
---
You often hear the terms flat sheet and top sheet in the context of hospitality housekeeping and bed linens. Many people aren't sure what the difference between the two is, and how they are used. In this post, we'll run down the differences between a flat sheet and a top sheet plus when and where they should be used. We'll also briefly touch on the benefits for housekeeping departments to use top sheets for triple sheeting purposes.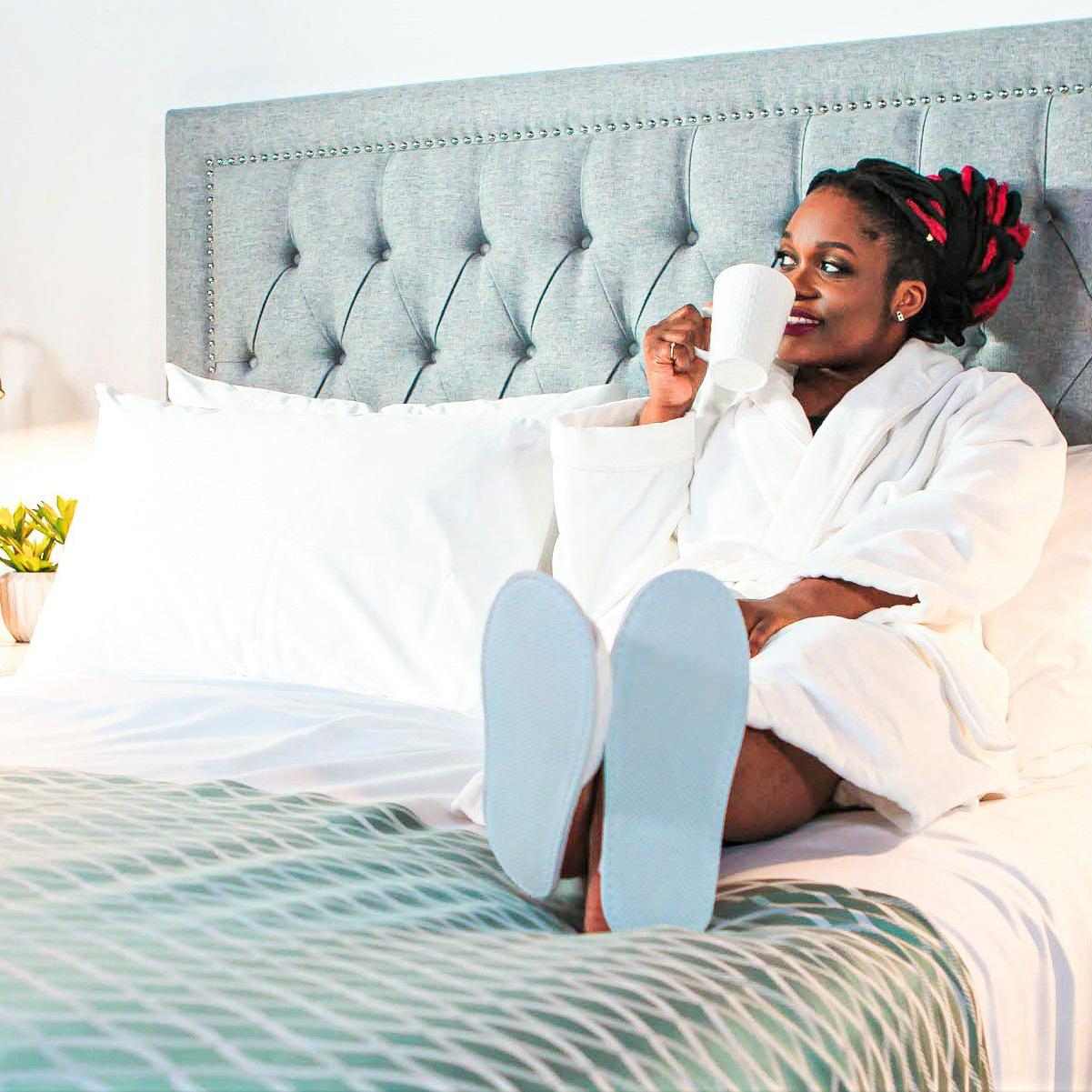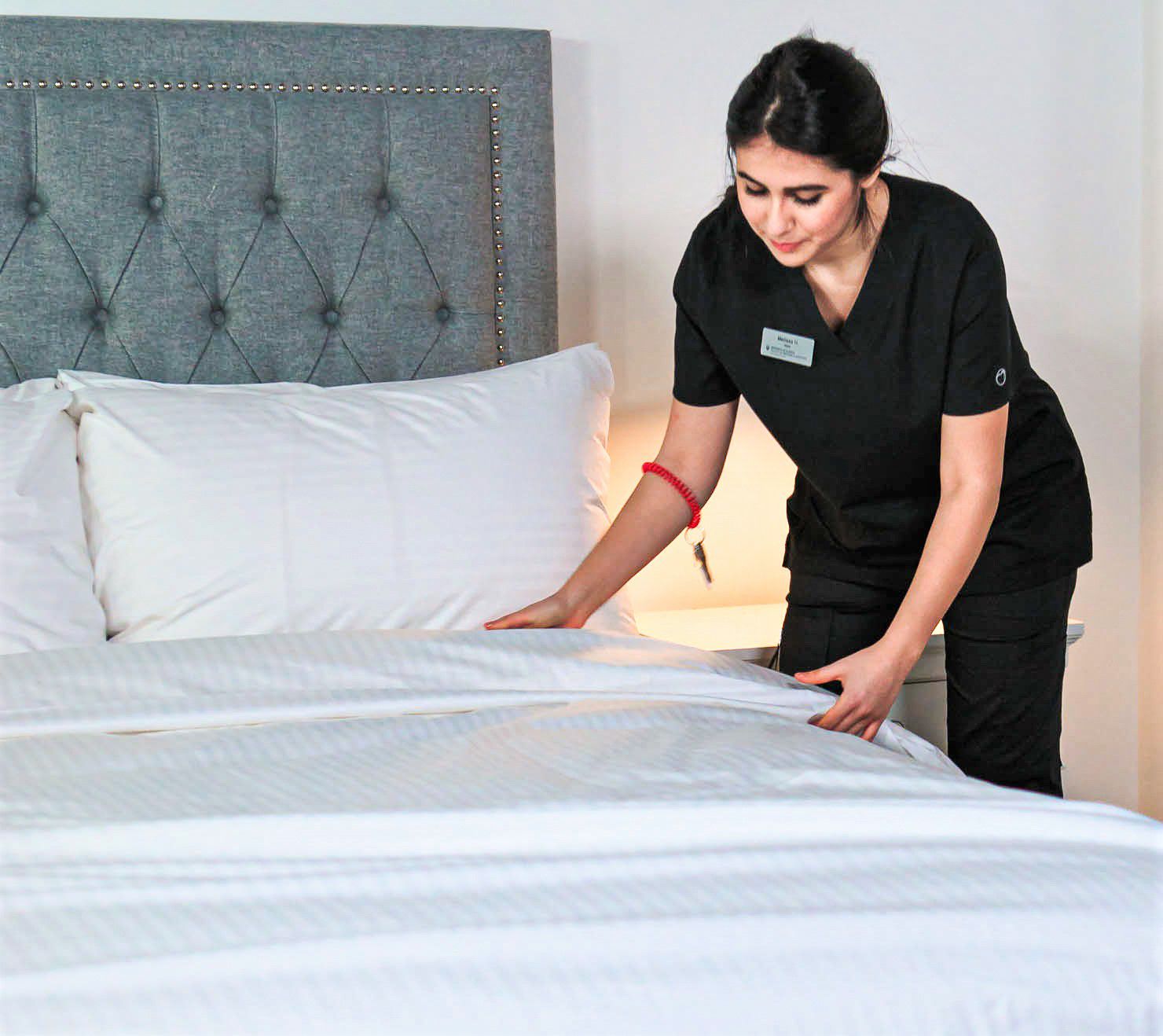 Flat Sheets
---
Firstly, it's helpful to clarify the difference between a flat sheet and a fitted bottom sheet. In most households, people use fitted bottom sheets as the sheet that covers their mattress, of which they lay directly on top. Fitted sheets have an elastic hem and pockets that tightly fit the corners of the mattress, keeping it in place. Most people are familiar with this kind of bedding. 
However, in hospitality, there is a huge advantage to triple sheeting, which uses a flat sheet as the bottom layer, instead of a fitted sheet. A flat sheet is just that, there is no elasticity built in, it's a normal, flat sheet like the one most people sleep directly under—the layer that separates them from the duvet or comforter. (Unless you live in Europe where it's more popular to sleep directly under the duvet!)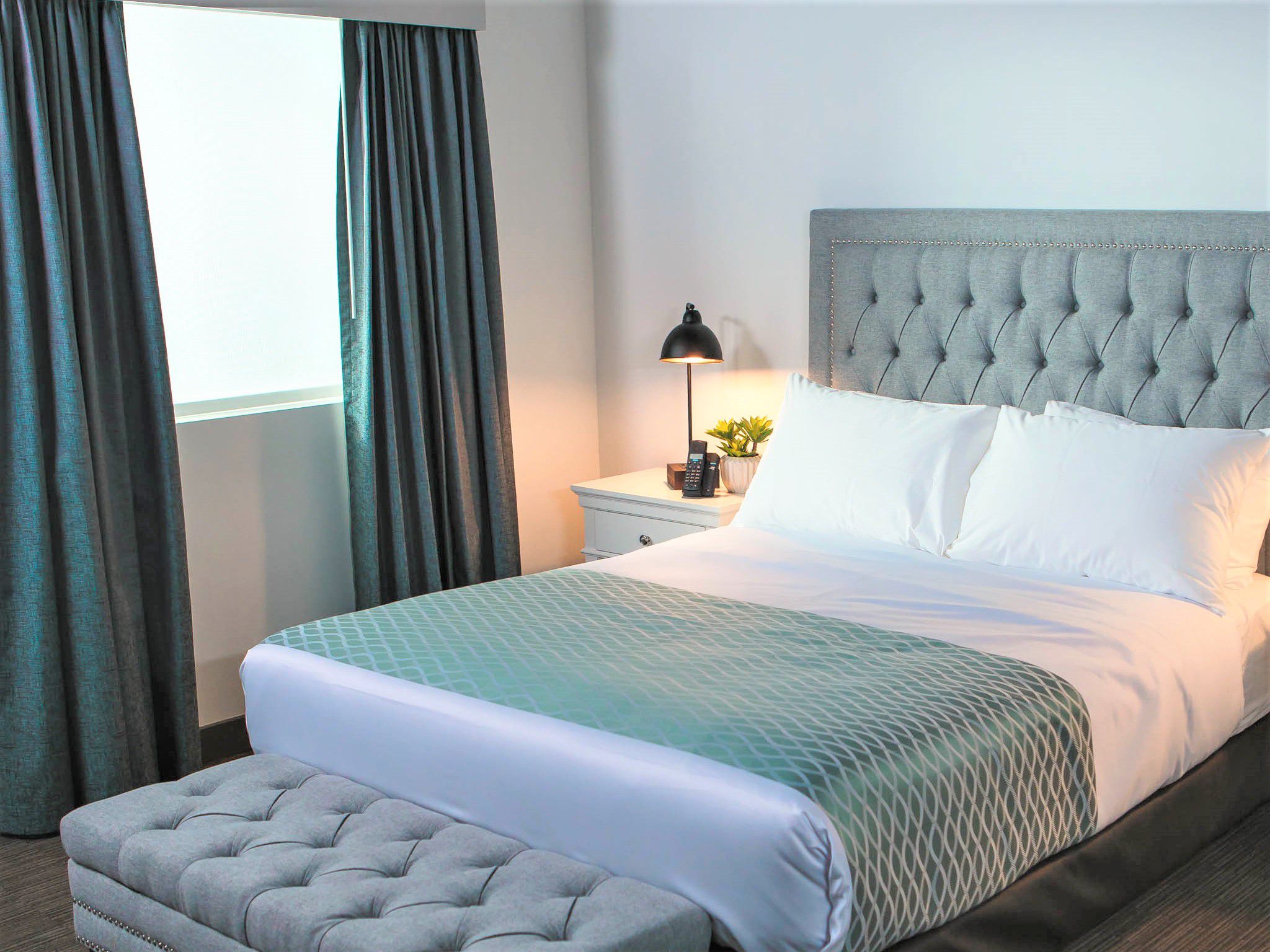 Top Sheets
---
Top sheets are typically made from 100% polyester and are a heavier weight than a flat sheet, and they also do not have elastic pockets. They often have a design or pattern, versus a plain white flat sheet, and are easier for housekeeping in regards to both room turnover and laundering. 

Triple sheeting is when housekeeping uses two flat sheets, a top sheet, and a duvet to make the bed. You can read more about how to triple sheet a bed like a professional housekeeper, in our blog post here.

should i use a top sheet at my airbnb? 
---
If you're looking to create a high-quality, hotel-like experience at your Airbnb, we would definitely recommend using a top sheet.

The clean look of a white top sheet gives guests a great first impression of hotel-grade luxury at your Airbnb.
Conclusion
---
Providing comfortable and luxurious stays for guests in any type of accommodation, whether it be a large hotel or single AirBNB, starts with investing in quality bed linens. Eden Textile has been producing and designing linens for hotel clients for 75 years; we offer a wide range of wholesale hospitality linens, easily available online.