---
Don't let shower curtains be an afterthought in your hotel or rental. The look and feel of a bathroom's shower curtain makes a big impression on guests and what they think about the overall quality and cleanliness of the accommodation.

The right style and material for shower curtains should be driven by the guests' impression, comfort, plus the durability of the material and how easy it is for housekeeping to clean and maintain. Here are a few things to look for when choosing shower curtains for your hotel or rental.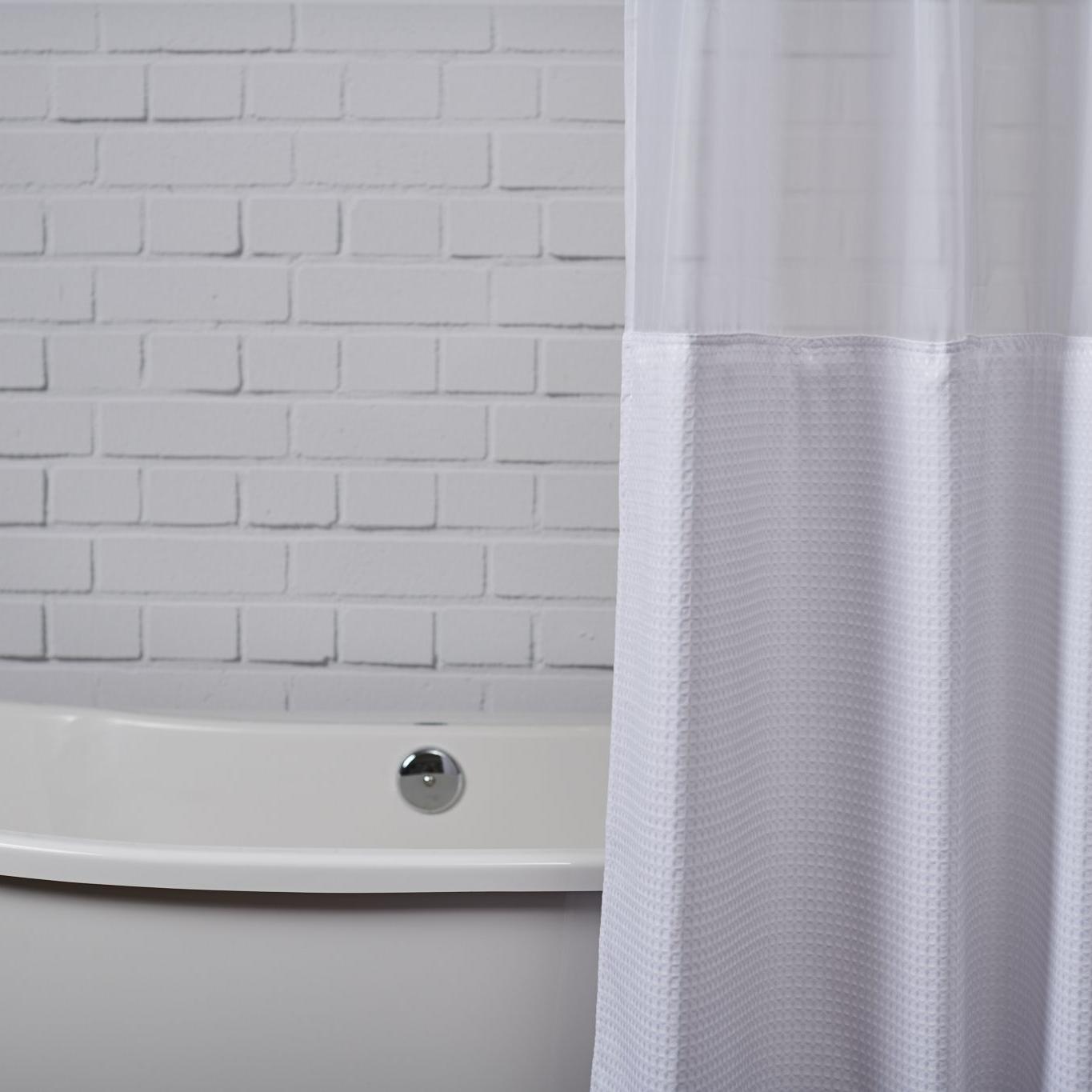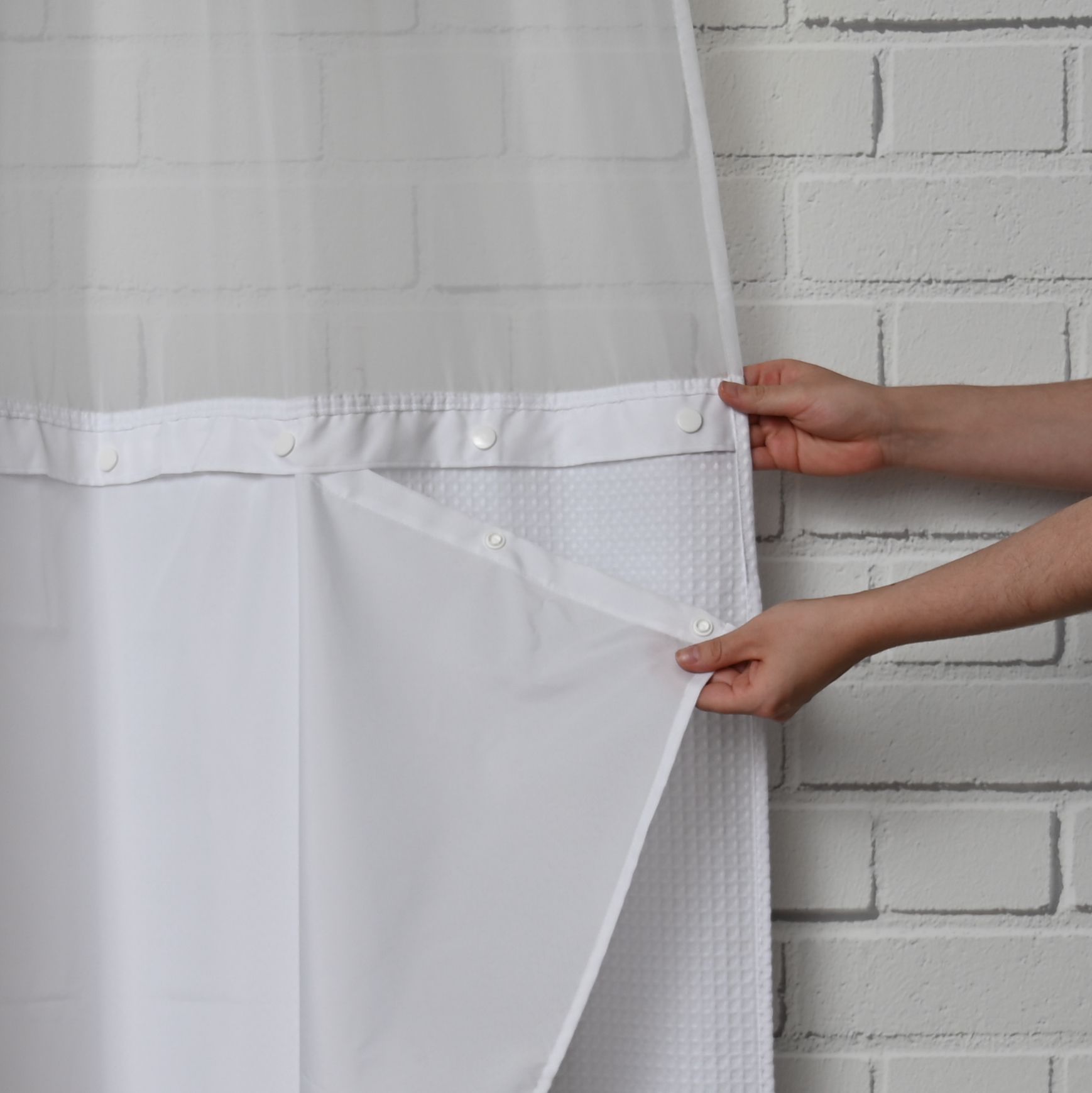 What are the Best Materials for Shower Curtains?
---
Shower curtains should always look clean and add to the overall guest experience. Shower curtains can be made from materials like polyester or cotton, which are both durable and easy to machine wash and dry, they can also be made from nylon or vinyl. Some products may have a Teflon finish which makes the curtain soil and stain repellent. 
A removable liner for the shower-facing side of the curtain is optimal for hotel bathrooms, as it makes for quick and easy laundering. However, polyester fabric provides the best water-repellency and removes the need for a liner. 
A waffle or square pattern in the material can add a spa-like look and feel to the shower curtains. A weighted hem or magnets inside the hem to keep the shower curtain in place can add to the guest experience.
Hook vs Hook Free
---
A hook-free style shower curtain is best for hotels. Hook-free rings allow for 80% faster installation and removal. Plus they look sleek and glide easily. But, if you are going with hooks, reinforced sewn buttonholes like in our Retreat™ Shower Curtain make for better product longevity.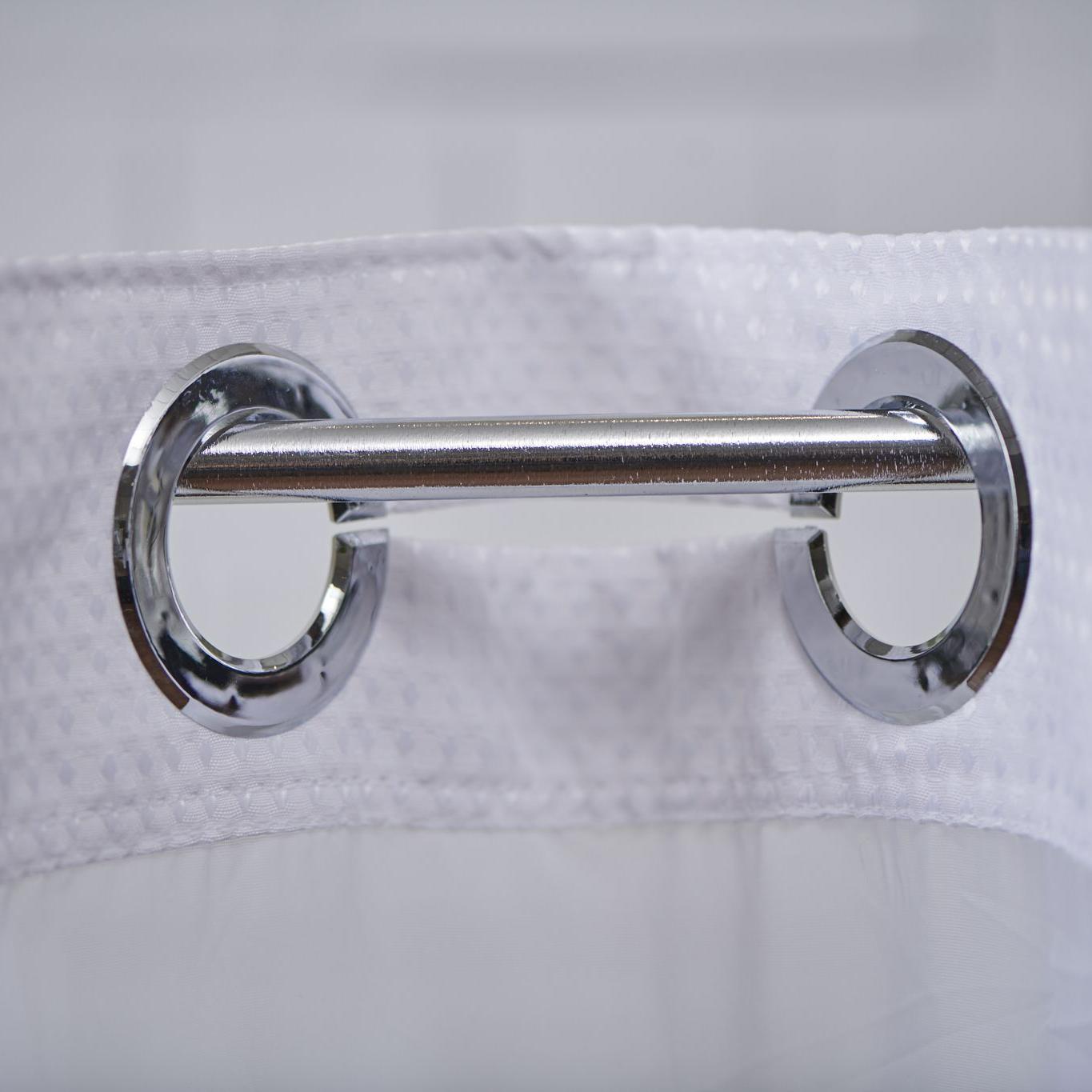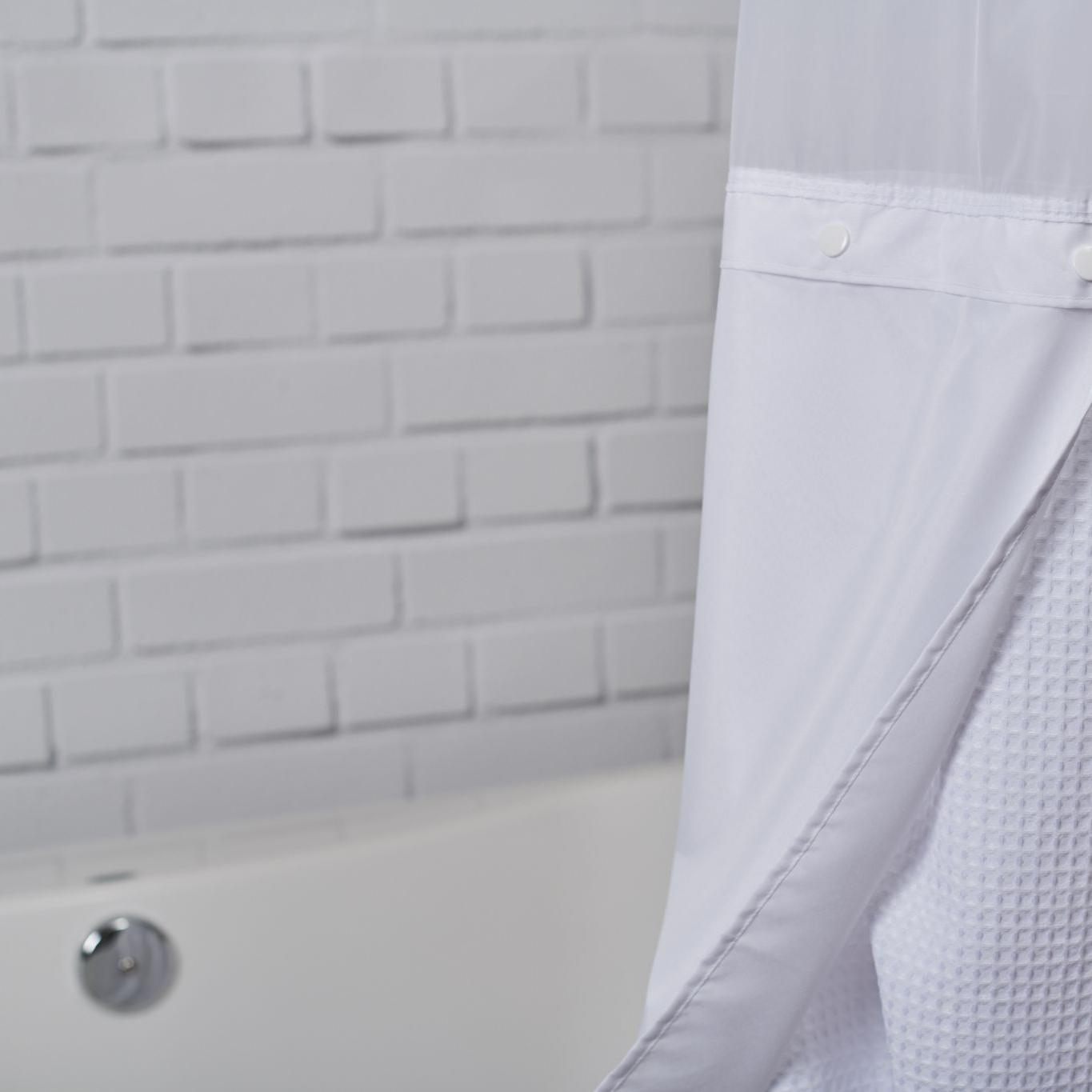 MESH WINDOWS
---
Some shower curtains have a mesh window along the top. This lets some more light inside, makes the shower feel bigger, and gives the shower curtain a high-end look.

SIZE AND COLOUR 
---
Standard sizes for bathtub shower curtains are 70" x 72", 71" x 74" or 71" x 78", or for a shower stall style 34" x 78" or 40" x 84". 
We recommend keeping shower curtains white, as it signals a fresh, clean bathroom.


LAUNDERING SHOWER CURTAINS
---
Hotel shower curtains should be machine washable and dryer safe.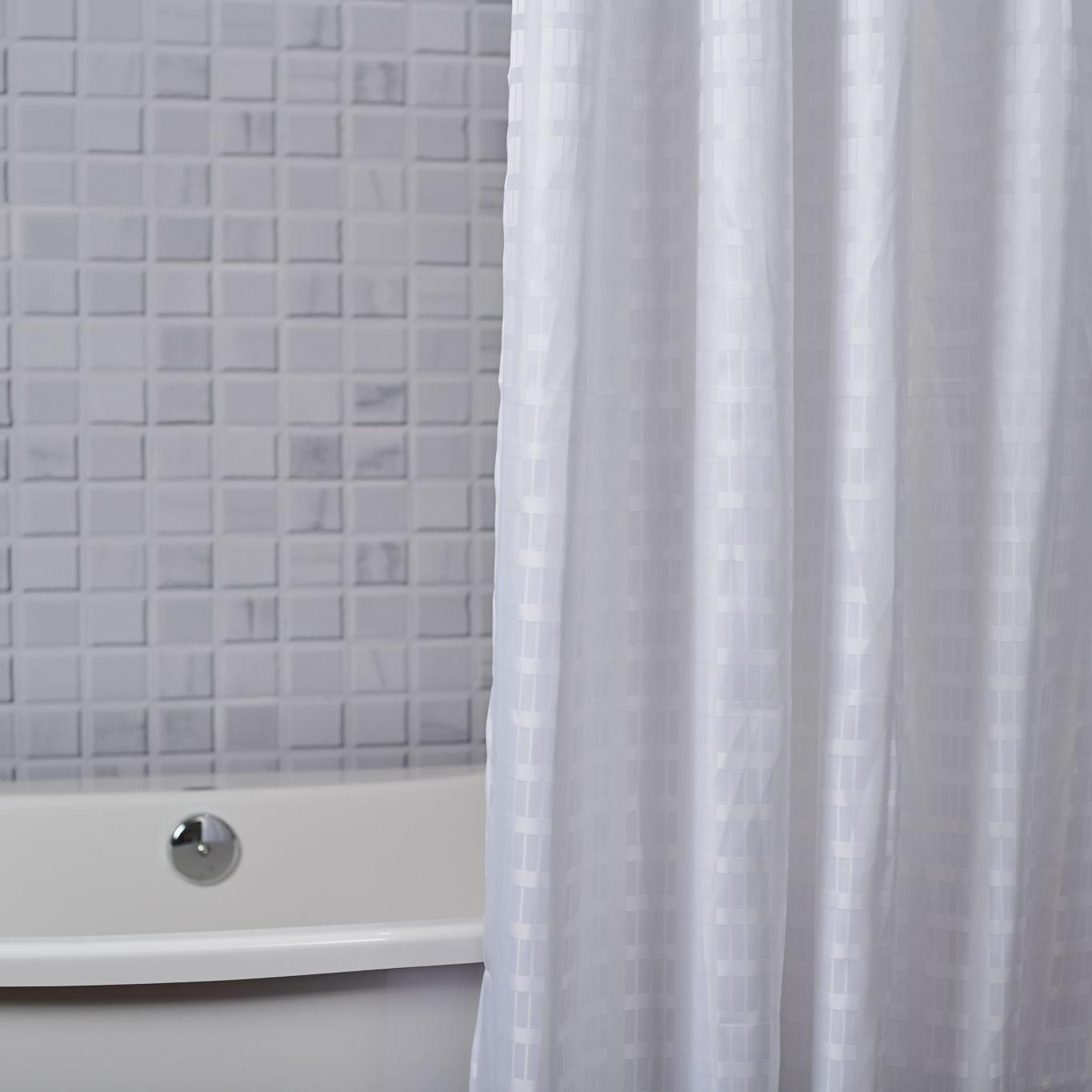 EDEn Textile
---
At Eden Textile we offer three kinds of high-quality, hospitality grade shower curtains. We take pride in working closely with our customers to design and manufacture bed and bath linen products that make sense for their hotel or accommodation. Always with guest comfort top of mind, we make affordable and durable hospitality grade linens. Our impressive range of wholesale bed linens and bath linens, commitment to long-lasting quality, and unbeatable manufacturing specifications have supported our customers for over 75 years.