Many hotels are now offering pillow menus to give guests an enhanced sleep experience. With countless sleep positions and preferences, it is nearly impossible to select one or two pillow types that will suit each and every guest. Studies have shown that guest sleep satisfaction can contribute to the overall guest experience.
"These findings suggest that quality bed linens and pillows and reducing noise in the guestroom environment are opportunities for strengthening the sleep experience and increasing the likelihood of overall guest satisfaction." – Read More (Hospitalitynet.org)
What are the Benefits of a Pillow Menu?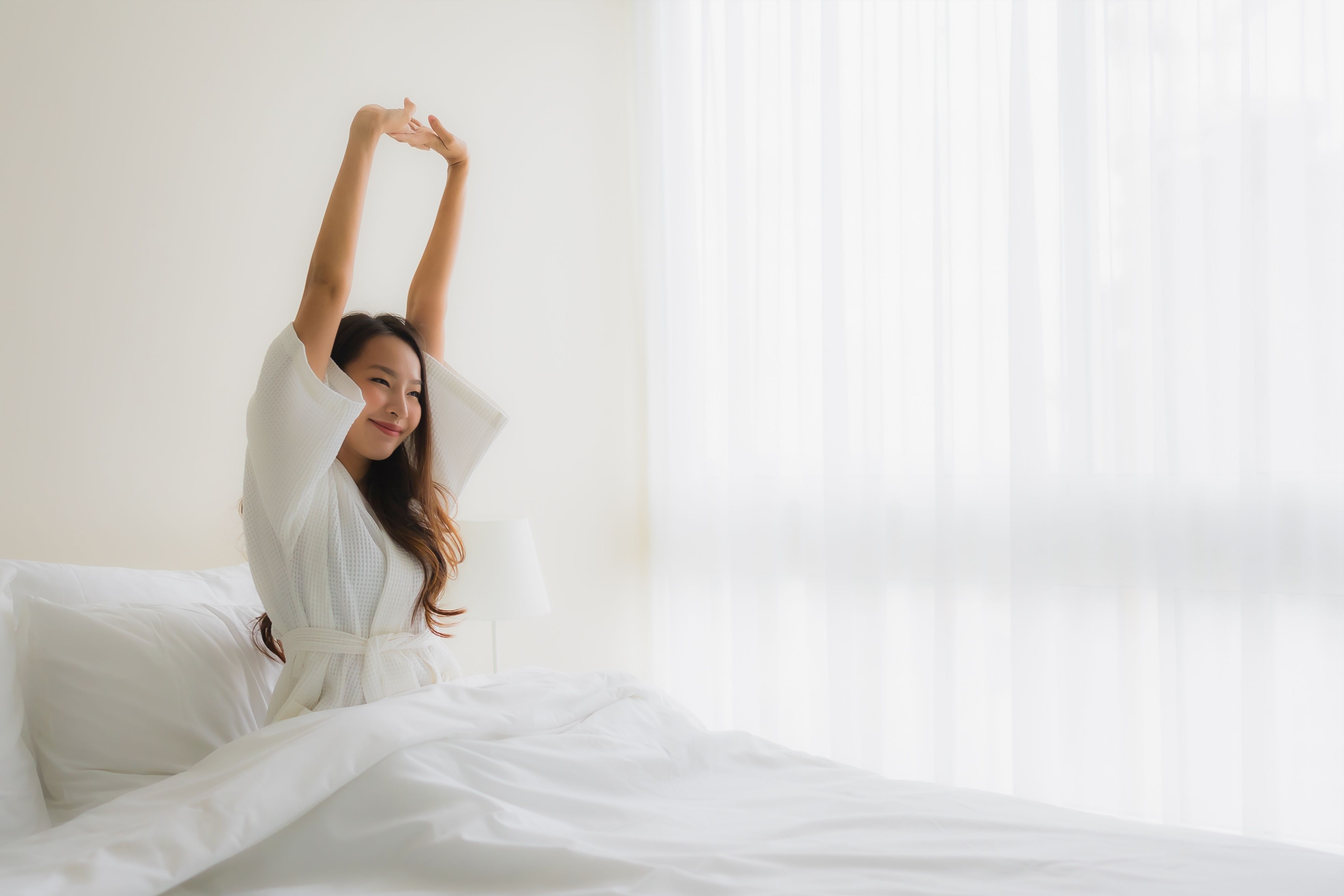 By offering a pillow menu, you can elevate your guest experience even more. Often hotels choose one pillow hoping it will suit all your guests. With a pillow menu, it adds another level of service in the care you take to ensure each and every guest gets a good night's sleep. In addition to surprising your guests, a pillow menu will reinforce your brand for repeat guests.
Furthermore, pillow menus can provide a lot of insight into your organization's most popular pillow types, which can inform future purchasing decisions and menu changes.
Your guests' comfort and satisfaction can be vastly improved by providing a pillow menu.
What Should I Include in a Pillow Menu?
Pillows come in numerous and sometimes unique styles and materials. They can sometimes be specifically tailored for the user (we've seen pillows with built-in speakers!). However with these endless options, there are established hotel pillows that remain a standard at many hotels. These must-haves for your pillow menu include:
Down-Alternative Pillows. For those looking for a down pillow, a high-performance down-alternative pillow allow for a more cost-effective solution for hotel operators. If your hotel guests are requesting a pillow looking for the feel of down, we suggest our Opulence Synthetic Down Pillow. This pillow is the best down-alternative pillow for guests looking for premium comfort. Available in both soft and firm fills, the Opulence Pillow offers support for every sleeper.
Gel Fiber Pillows. Provides a softer pillow that is moldable. Often made with gel fibres which are very thin polyester fibres that mimic the properties of duck down while giving a soft bounce back to the pillow. Our Innova Gel Pillow was created to have enhanced support while keeping down-like comfort. We also engineered a firm option that utilizes a cluster fibre centre core surrounded by gel fibres to provide a firmer pillow that still has all the properties of a gel fibre pillow. This pillow is the best down-alternative pillow for guests looking for premium comfort.  Available in firm and soft fill.
Polyester Pillows. An excellent standard hotel pillow goes a long way. Polyester pillows are durable and budget-friendly. We would consider this as your starter pillow on your hotel pillow menu that provides guests with a good night's rest no matter how they sleep. Our Indulgence Pillow is our most popular pillow, made of non-clumping polyester fill, this pillow will welcome your guests with lasting comfort every night. Available in firm and soft fill.
Don't Forget!  Whether you go for a full pillow menu or choose only one style for your pillow, proper laundering and care will help keep your pillows shape, durability and quality. It is important to understand the proper care for pillows to ensure your guests have a good sleep experience. Check out our Care Instructions. 
Pillow Protection
. For those guests that are sensitive to pollen or dust and those that struggle with allergies. We recommend adding a layer of protection for your pillows to defend against dust mites, allergens, pollen and moisture. Consider adding
Pillow Protection
to prolong the life of your pillow and provide a good night's rest for your guests. 
How Else Can I Improve My Guest's Sleep Experience?
Imagine going beyond pillows and offering other comfort items to make sleep an even more pleasurable experience. Small in-room amenities like sleep masks, soothing soaps and lotions or a plush and comfortable bathrobe. With a bit of imagination, a hotel pillow menu can be transformed into a customized guest sleep experience! There is no limit to what you can do!