Ah, the age-old question of how to properly fold a fitted sheet. This mysterious feat can get the best of anyone.
That's why a lot of fitted sheets end up crumpled into a ball and shoved into the linen closet, destined to eventually come out wrinkled.

Luckily, we've got the tips and tricks to teach you how to properly fold a fitted sheet that will actually lie flat like the other sheets. Yes—it's possible!
how to fold a fitted sheet: Step-by-Step
---
1. To start, stand and hold the sheet by the two adjacent corners of one of the two shorter ends. Make sure the sheet is inside-out. Put one hand in each of these two corners.
2. Bring your right hand to meet your left hand. Fold the corner your right hand is holding over the one in your left hand, making the top corner right-side-out. 
3. Reaching down, pick up the corner hanging in front (the corner that is adjacent to the one that was in your right hand) and fold it over the other two corners. This third corner should be inside out. 
4. Bringing the last corner up, fold It over the other corners. It should be right-side-out. 
5. On a flat surface, lay the folded sheet down. Fold the two edges to hide the elastic.
6. Fold it into a rectangle, and continue to fold it into your desired size.


Note: These instructions are for a right-handed person. For a left-handed person, just reverse them!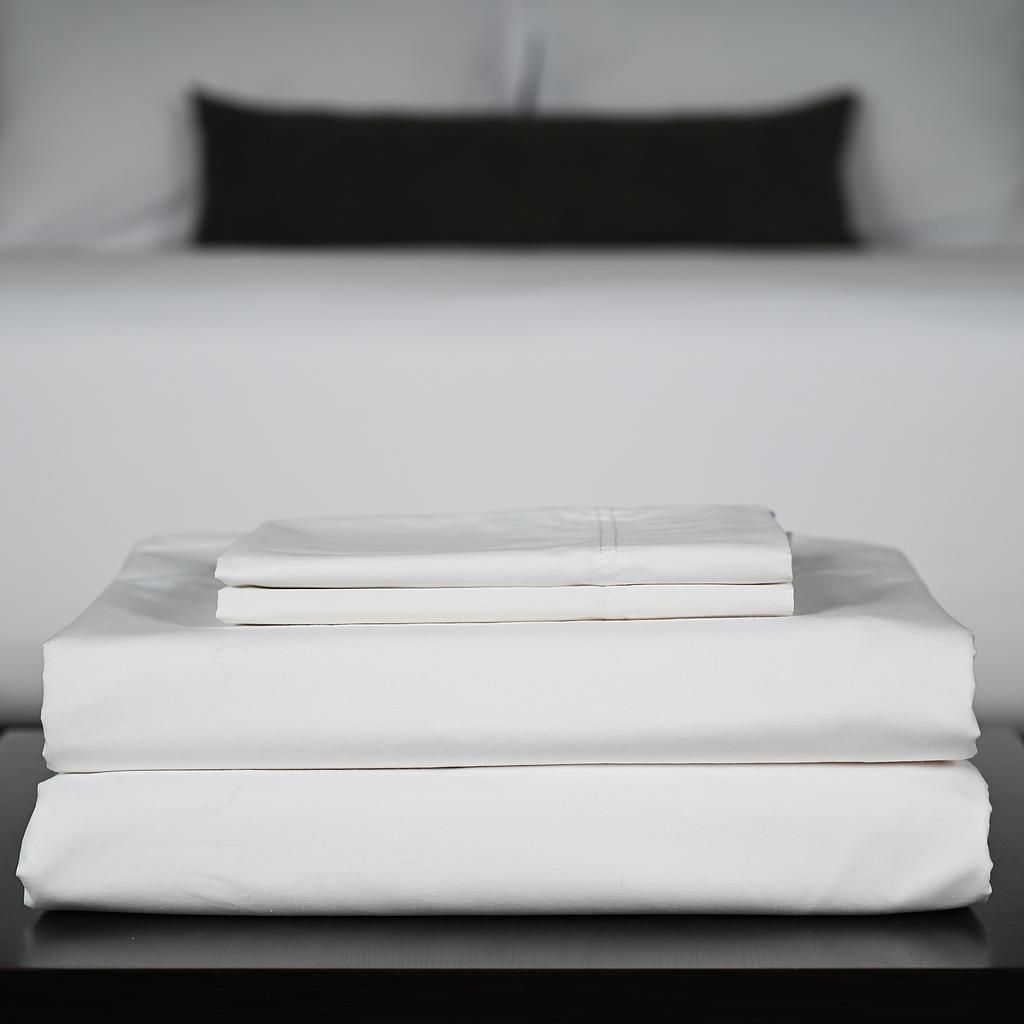 Conclusion 
---
Eden Textile has been producing and designing bed linens for hotel clients for over 75 years; we offer a wide range of wholesale hospitality linens, easily available online.