WHY USE A TOP SHEET

---
Every hotelier knows that high-quality top sheets are not only an important part of the guest experience, but help protect your duvets and comforters from faster deterioration, plus add a layer of cleanliness. Decorative top sheets remain a vital part of the triple-sheet hospitality linen experience, as they have proven to be luxurious, protective, durable and also hygienic.

With the use of the top sheet at home almost non-existent, it's even more important for hotels and accommodations to provide comfortable, attractive top sheets that produce a five-star, pampered guest experience. The fresh look of a quality, decorative top sheet makes a lasting impression on hotel guests, signalling a high-end experience. From an operational point of view, top sheets help to extend the lifespan of a duvet or comforter, since they provide a layer of protection; this means cost savings for the hotel. Top sheets should be durable, and easy to clean and maintain.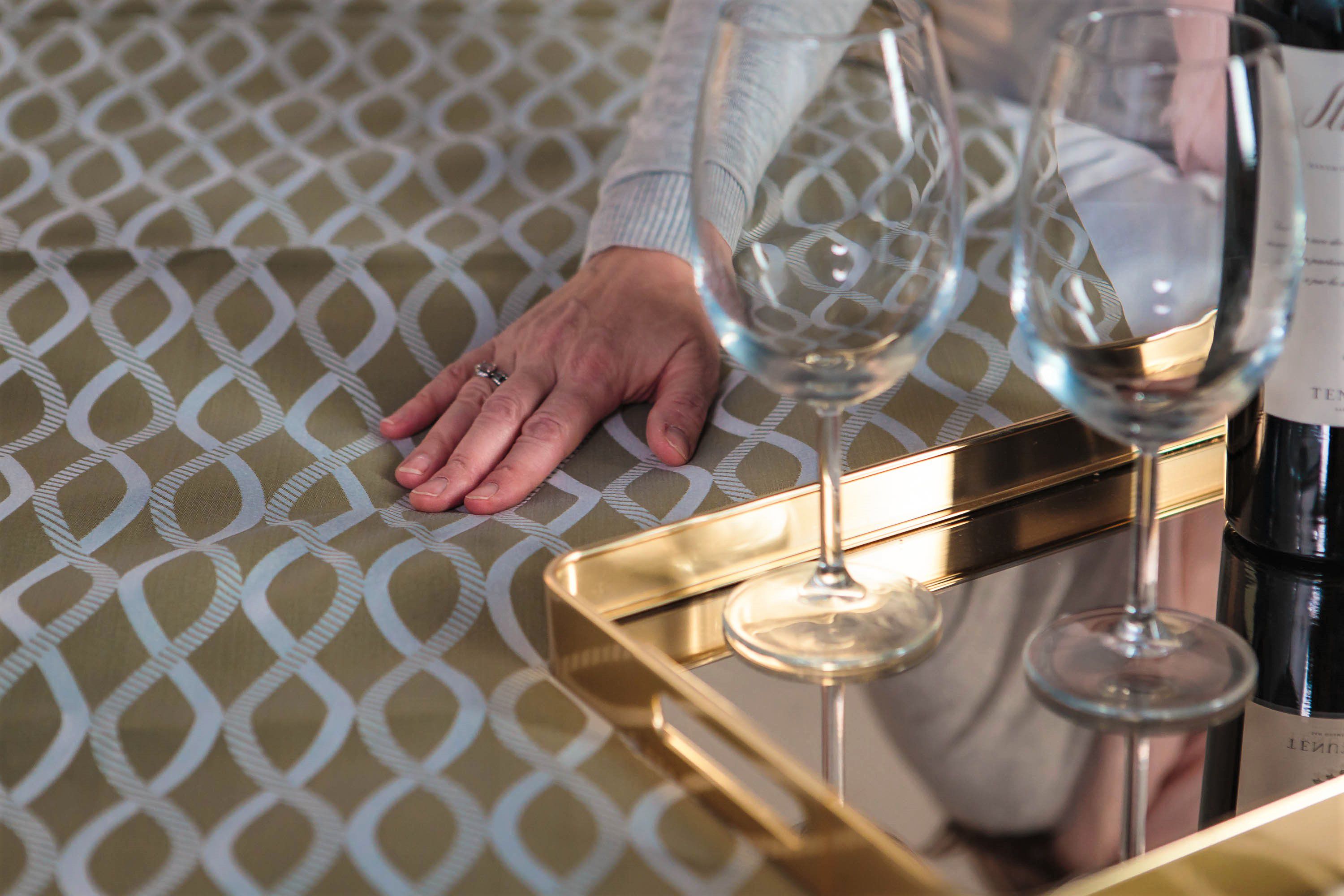 WHAT TO LOOK FOR IN A WHOLESALE LINEN TOP SHEET

---
When sourcing top sheets from a hospitality linen wholesaler, the important factors to consider are:
Fabric & Weave - At Eden we work 100% polyester and cotton-polyester blends to create decorative top sheets that ensure superior guest comfort, product longevity and value for our clients.
Weight - A heavier, quality top sheet signals a five-star hotel experience. At Eden our top sheets are heavier than many of our competitors, offering a more luxurious feel. 
Design - Eden keeps up with the latest hospitality linen design trends and patterns, offering modern-looking, impressive products. Our top sheets are designed with mitered corners for a sleek look.
Durability - All of the top sheets from Eden are extremely durable, wrinkle-free and stain resistant.
Easy Care & Maintenance - At Eden we truly understand the need for hospitality linen longevity, so our customers get the most out of their investment. We manufacture comfortable, durable products that are easy to care for and have a highly competitive lifespan when cared for properly. 
WHY EDEN TEXTILE TOP SHEETS

---
The top sheet linens at Eden are always developed or designed with the end-user's comfort in mind. As triple sheeting has become the standard in the hospitality industry, Eden has created Vela Decorative Top Sheets to make a dramatic statement with any triple sheeted bed. Each pattern was hand-selected to provide an elegant yet durable bedding option. 
The Vela Uniti Top Sheet is an innovative concept, combining a traditional top sheet with a decorative accent. This innovative concept is woven into the top sheet, eliminating the need to purchase separate decorative accent pieces such as bed scarves and throws.  This application will stand up to the industry-standard commercial laundering and presents virtually endless design possibilities.
It is our priority that guests genuinely enjoy using our products, and that they are both high quality and practical for our customers. Our impressive range of wholesale bed linens, commitment to quality, and unbeatable manufacturing specifications have supported our customers for over 75 years.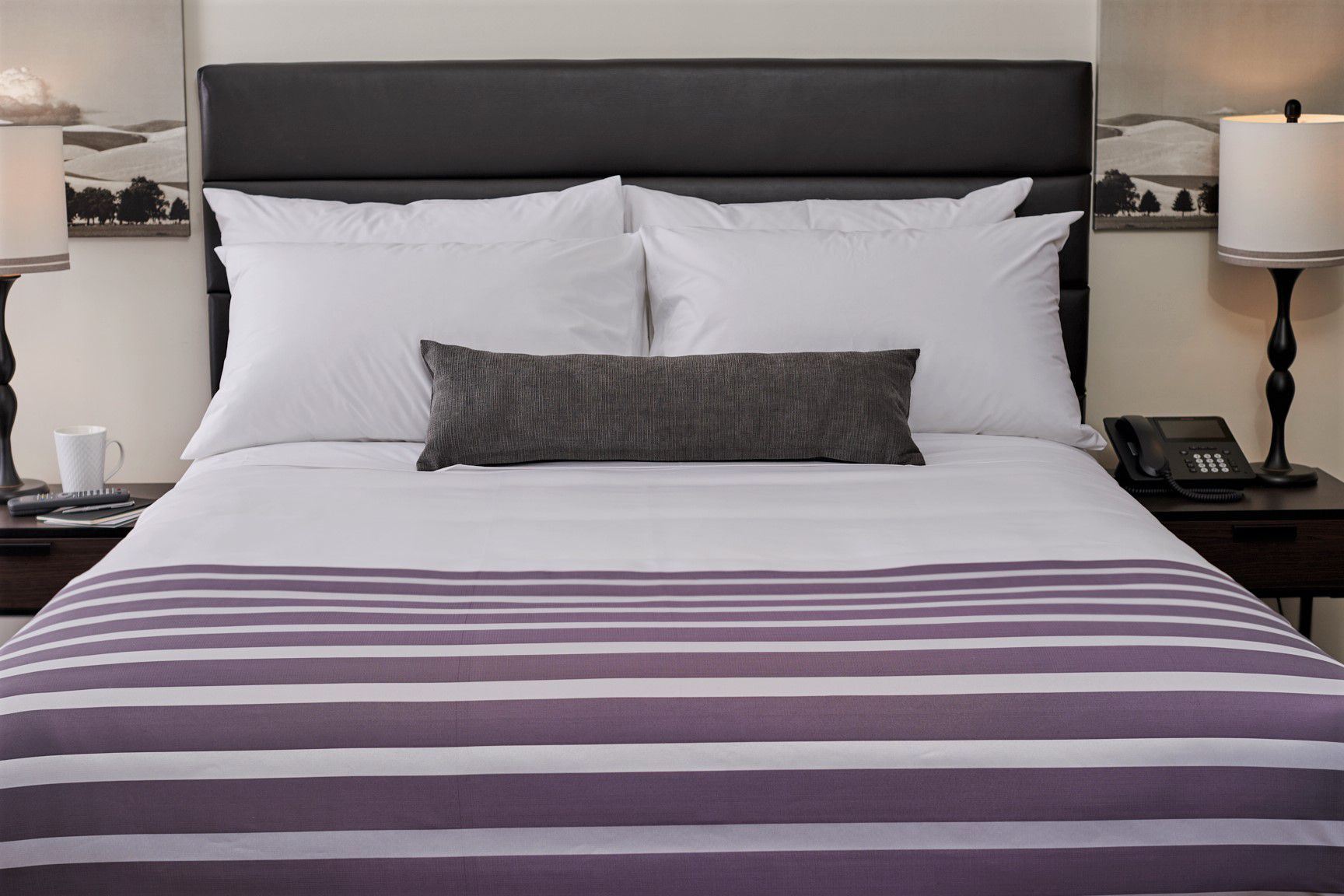 Vela Top Sheets
Where function meets style. A simple and easy solution for your top-of-bed.