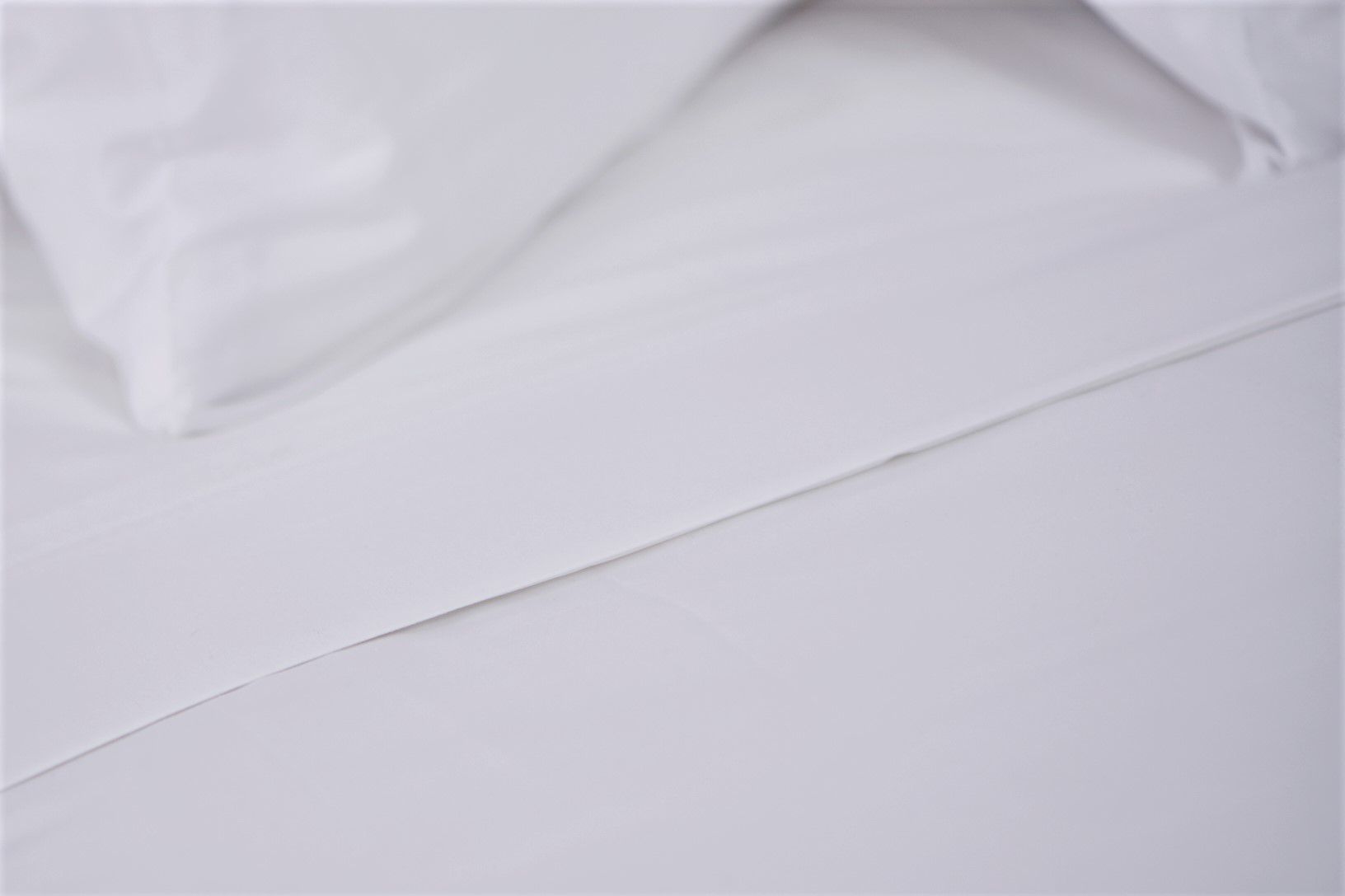 Why Does the Right Linen Matter?

---
Not all linens are created equal, and at Eden Textile we are deeply devoted to developing the right products. How? By working with our manufacturers meticulously, guaranteeing quality every time. For over 75 years we've been collaborating with industry partners and suppliers to create stylish and quality hospitality linen products. From the quality of the raw materials—where the whole process starts—to the looms and equipment needed to produce only the best wholesale linen, we are invested in every step. Let us run you through why choosing the right linen really does matter.

THE BEST FABRIC & WEAVE FOR HOSPITALITY LINENS
---
At Eden we work with 100% cotton, 100% recycled microfiber, and cotton-polyester blends to ensure not only superior guest comfort, but longevity and value for our clients. While cotton is typically softer, polyester is durable, dries faster, wrinkles less, and is more resistant to stains. Woven cotton and cotton-polyester blends are soft, durable, and allow us to offer competitive pricing. We simply don't deal with fabrics that can't last repeated washes in commercial laundry machines. 
Pre-shrunk or low shrinkage fabrics are a must for hospitality linen to ensure they still properly fit after multiple washes. Low wrinkling or wrinkle-resistant fabrics help improve efficiencies in housekeeping operations, as less time is needed to make the beds ready for guests. All of Eden's bed linens are pre-shrunk to offer convenience and value.
Weave is an important factor to consider when investing in wholesale bed linens, as the weave will affect the wear. Sateen, a cotton cloth, is produced with a satin weave that creates a more luxurious feel. Percale is a simple, grid-like weave that makes for crisp and smooth linens. Both of these weaves are ideal for hospitality linens as they are proven to be durable and long-lasting while still soft and comfortable for the guest.
THE RIGHT THREAD COUNT RANGE FOR HOTEL LINEN



---
One common misconception when considering bed linen is about thread count. While thread count does matter, higher is not always better. There are manufacturing processes that can allow for companies to make very high thread counts (even over 1000) but the product doesn't become any higher in quality or durability—it can actually be the opposite. In fact, industry experts do not recommend going higher than a 300 thread count. Our hotel linens in the 180 to 300-count range are proven to be both comfortable and durable.


---
At Eden we truly understand the need for product longevity, and are committed to knowing the best care and maintenance practices needed for hospitality linens. While there are many variables at the operational level that will affect the number of washes that hotel linen products will survive, we do know that techniques like low-temperature wash programs, avoiding detrimental chemicals like bleach, and simply following proper care instructions can extend the life of linens, increasing value for our customers.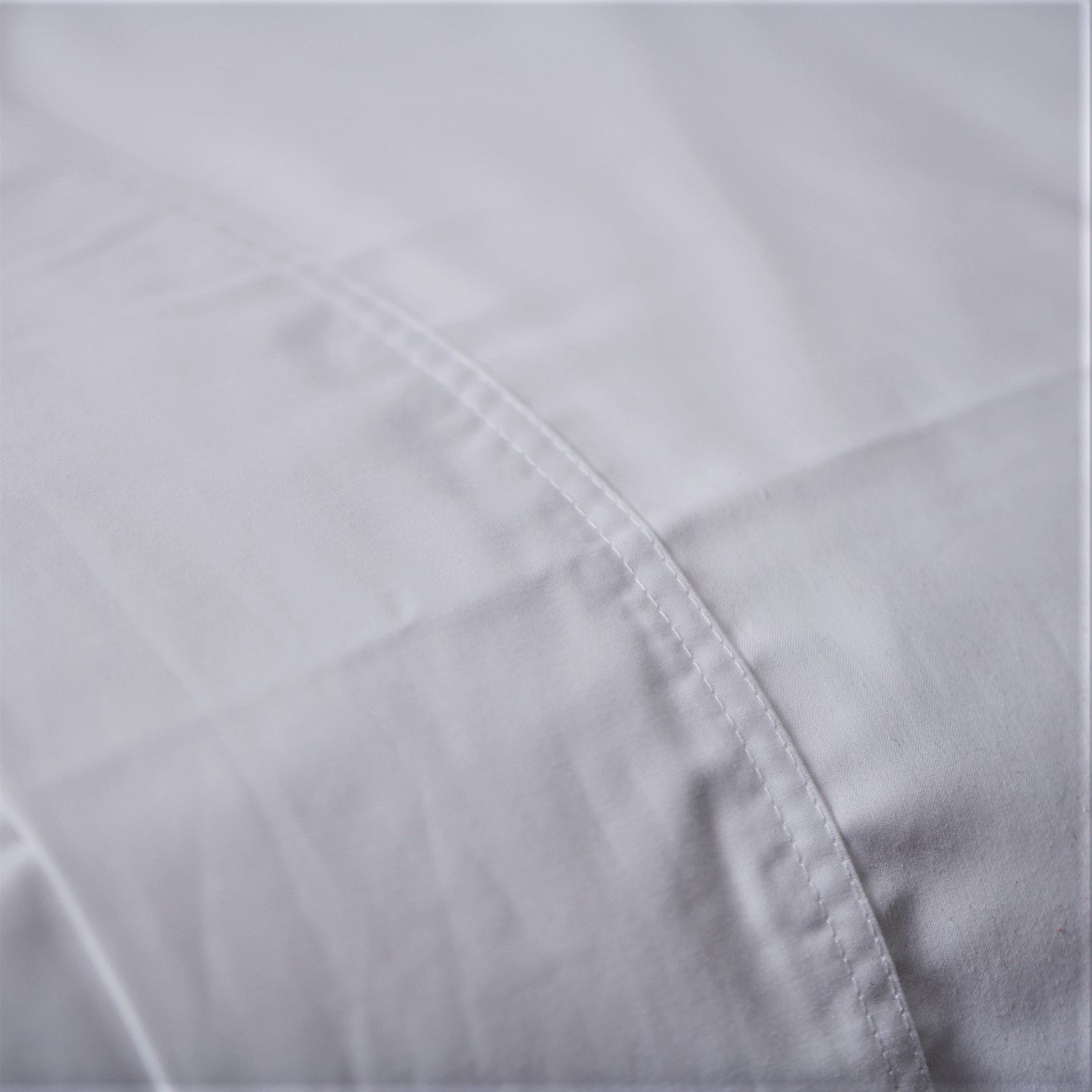 The linen products we develop or design are always with the end-user's comfort in mind. Our overarching goal is to ensure guests genuinely enjoy using our products, and that they are both high quality and practical for our customers.

Our impressive range of wholesale bed linens and bath linens, commitment to long-lasting quality, and unbeatable manufacturing specifications have supported our customers for over 75 years.