The Challenge
One of the busiest teams in the hospitality industry is the housekeeping department. The Sunrise Ridge housekeeping team had to fold their top sheets immediately once out of the dryer to prevent wrinkles and discoloration, it had always been a struggle to maintain the quality of their sheets while ensuring no delays to turnover the rooms.
The Solution
With triple sheeting gaining popularity in the hospitality industry, Eden Textile developed our Vela Decorative Top Sheet to make a more dramatic statement to your triple sheeted beds. These top sheets are made to be more durable than your standard hotel linens as they incorporate a higher percentage of polyester. They are also available in different patterns for an added design and style to every guest room.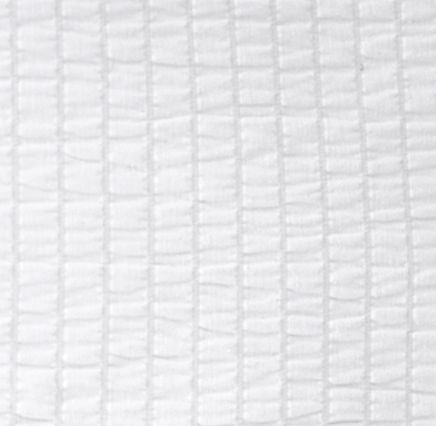 One of our favorite patterns, the Billow, has now become an ideal solution for the housekeeping department as it ensures improved processes, cost-efficiency, and longevity. This pattern not only provides softness and durability, it has an added textured surface that alleviates the need to iron or press the top sheet.

Billow not only provides a faster drying time with its 50/50 cotton polyester blend, it also features a natural wavy texture which eliminates the need to iron the top sheet.

Billow top sheets fit the king and queen beds at Sunrise Ridge perfectly and this eliminated the need for housekeepers to walk around the bed and even them out.

To add, the Sunridge housekeeping team also noticed that while laundering the sheet, there was absolutely no yellowing of the product. In fact it stayed crisp, looked clean, and thus made their beds look more inviting.
The Result
Since using Eden Textile's Vela Decorative Top Sheet in Billow pattern, Housekeeping manager Melody Eastman at Sunrise Ridge shared that she no longer had to struggle with top sheets - which was always her concern throughout her entire career. The Billow top sheets eliminated the mad rush for the laundry department and improved their efficiency in many ways possible.

"The housekeepers love Billow top sheets as it takes away a lot of the guesswork when making a bed. They are a perfect fit and makes the beds look beautiful." - Melody Eastman, Housekeeping Manager

Using Eden Textile bed linens have improved the housekeeping department's workflow at Sunrise Ridge, plus they now use more durable products that also provide more luxurious comforts for their guests. 
"Eden has really changed the way for us when it comes to linens, and I couldn't be happier." - Melody Eastman, Housekeeping Manager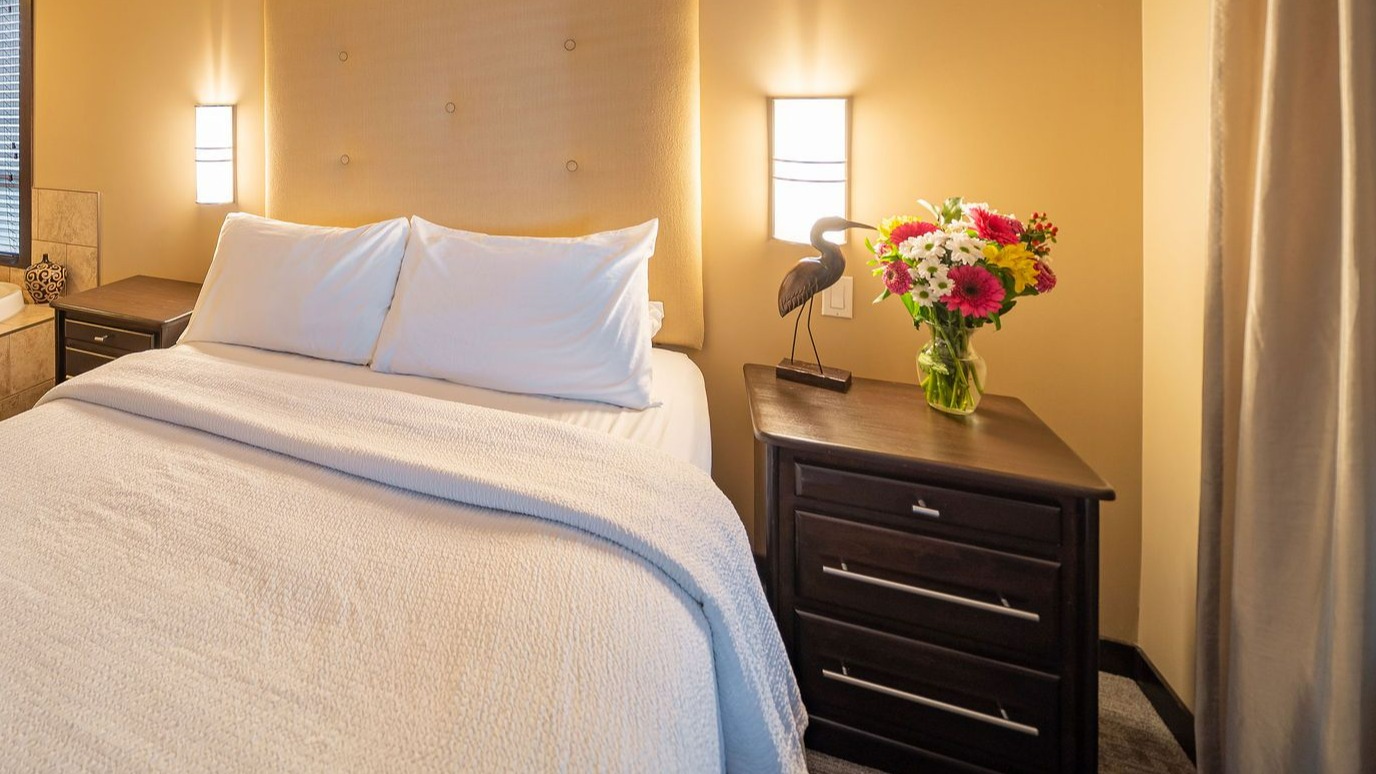 Look: Sunrise Ridge Resorts' Bedroom Suite 1,2 and 3 using our Billow Top Sheet. 
About Sunrise Ridge Waterfront Resort:
Sunrise Ridge Waterfront Resort is the perfect place for comfort located just 37 KM north of Nanaimo. This is an island resort in Vancouver that boasts off natural setting, park-like scenery surrounding and a beautiful beach path. Each of their bedroom suites (1-3) offers spacious vacation rentals with resort amenities such as a full-equipped gourmet kitchen, balcony or patio with BBQ, washer & dryer, private bedrooms and large living areas. They also offer a cozy studio or junior suite for hotel-like stays in Parksville.