---
Providing an excellent night's sleep is one of the best ways for any accommodation to earn repeat customers. While there are a variety of factors and tools that can assist you in helping your guests get quality sleep at your accommodation, one of the most important is the window coverings in the guest rooms. Most people are sensitive to light and need full or partial blockage of light into a guest room for sleeping. Some people need window coverings that completely block out light altogether.
One of the best pieces of advice we have is to give your guests
options
. Providing a customizable experience that fits their sleeping habits is an excellent way to help your guests get the best night's sleep possible. 
Guest Room Windows Need Layers
---
The easiest way to provide options to your guests when it comes to window coverings is to have layers. The most common and best option is to provide two layers: a blackout and a sheer. This gives the best range of options in terms of both light blockage and privacy. That way the guests can adjust to their personal preferences.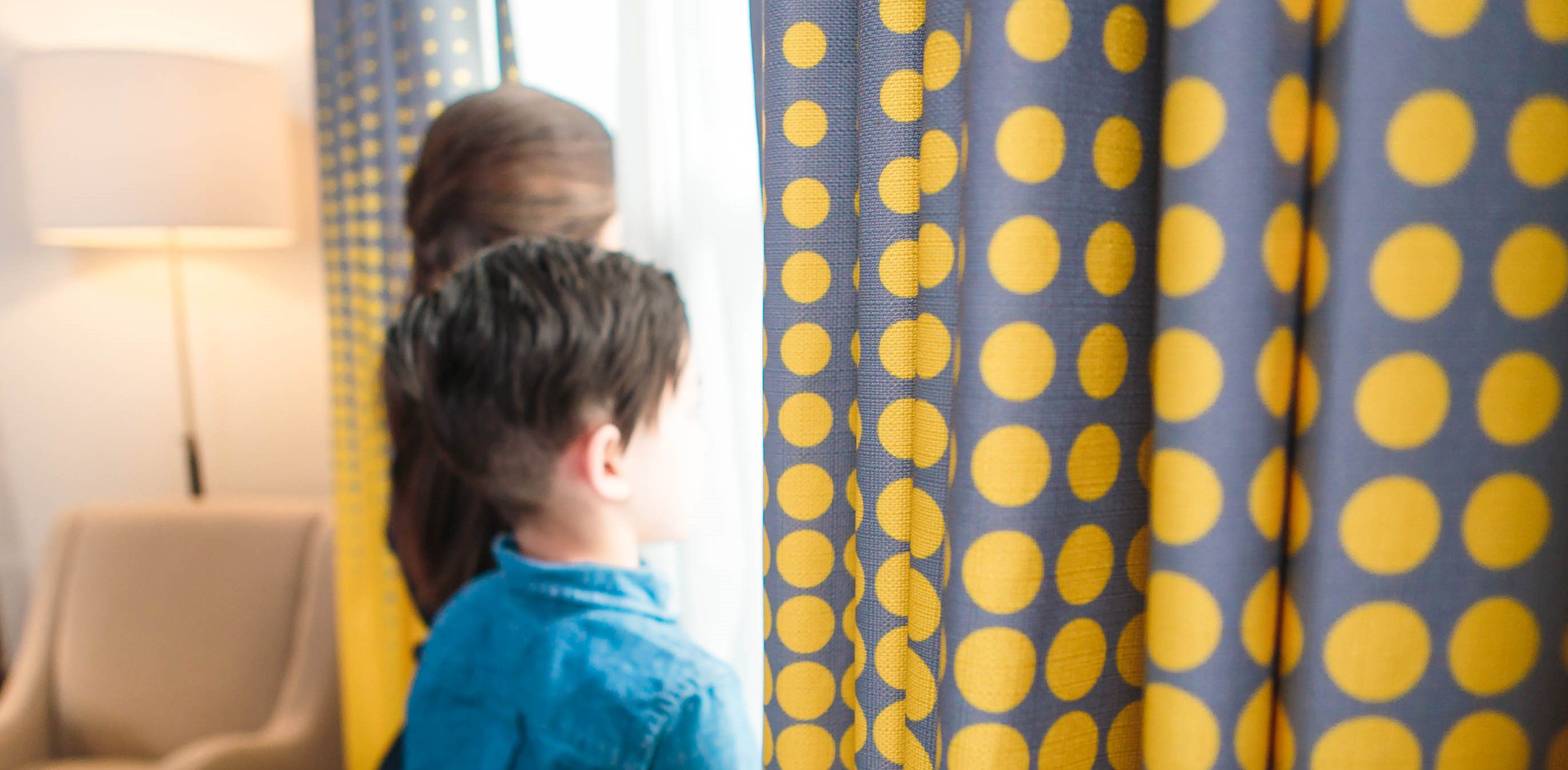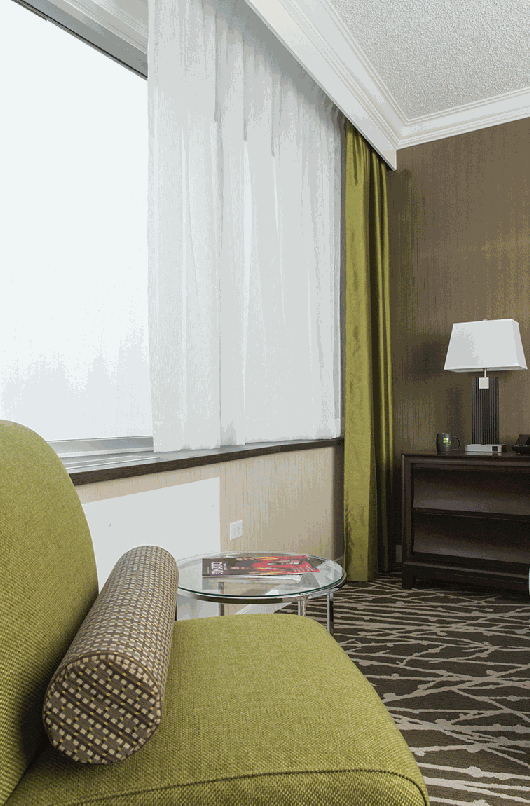 What Kinds of Blackout Window Coverings Are There?
---
There are three kinds of blackout window coverings:
Blackout Lined Drapery - Has a decorative fabric and has a blackout fabric lining sewn onto it. 



Blackout Drapery - A decorative fabric with a blackout foam applied to the back of the fabric. 



Blackout Roller Shades or Blinds - These have a decorative fabric with a blackout foam applied to the back. 
All options can be equally effective. It's really a choice of aesthetic and design. Price points all vary depending on the fabrics selected
Eden Textile and ETHODA Window Coverings
---
At ETHODA we use a three-pass blackout lining. Blackout linings and coatings are created by running a fine layer of foam across the back of the fabric. A three-pass lining means that a layer of white foam is applied to the back of the curtain fabric, then a black one, followed by another layer of white.

Eden Textile has been supplying textiles to clients across North America for more than 75 years, from hotels, restaurants, and spas to educational institutions and healthcare facilities. For custom window treatments, Eden Textile's in-house manufacturing department, ETHODA, is your commercial manufacturing partner. As consultants serving clients across the continent, we take your ideas and your needs and make them a reality.