Everything You Need to Know About The Current Supply Chain
The global shipping industry has faced unprecedented challenges in the past year. Here's how it affects Eden Textile and our customers.
The past Year
---
Companies and consumers alike have been facing the frustration of delayed shipments and heightened freight fees for months. Approximately 10% of the global container capacity is stacked on ships outside congested ports according to Lars Jensen of Vespucci Maritime. The global trade economy has been affected at every level, with delays exponentially growing as they move down the supply chain.   

There is no specific event that can be identified as the sole cause for this supply chain disruption. From the COVID-19 pandemic of 2020, followed by Brexit in January 2021, and the Suez Canal blockade in March 2021 - the trade industry has been battling bad luck for over a year.
How did this Happen?
---
At the beginning of 2020, the COVID-19 pandemic halted operations around the globe. China went into a 2 month lockdown as home to 7 of the 10 largest container ports in the world. Due to uncertainty, importers cancelled and postponed shipments as the pandemic affected each industry individually. Factories closed down for weeks at a time, and once re-opened, faced staffing shortages and therefore lower production. At a time where supply chains needed to run at optimal efficiency and speed, ocean liners were halted in ports and empty shipping containers collected dust on land. Both supply and demand drastically dropped simultaneously.  


But then, something changed. As restrictions were lifted, companies needed to make up for lost time while also accommodating new demands, such as personal protective equipment (PPE) and respirators needed at an unprecedented rate. At the same time, consumers in quarantine started turning to online purchasing for improving their homes or keeping themselves occupied. Consumer demand skyrocketed after the brief lull, and suppliers could not match the influx they were now facing. Thankfully, consumer discretionary spending is moving towards services over imported goods as the pandemic slowly recedes and life returns back to a state of somewhat normalcy. But that return to normalcy unfortunately does not automatically correct the supply chain or its delays.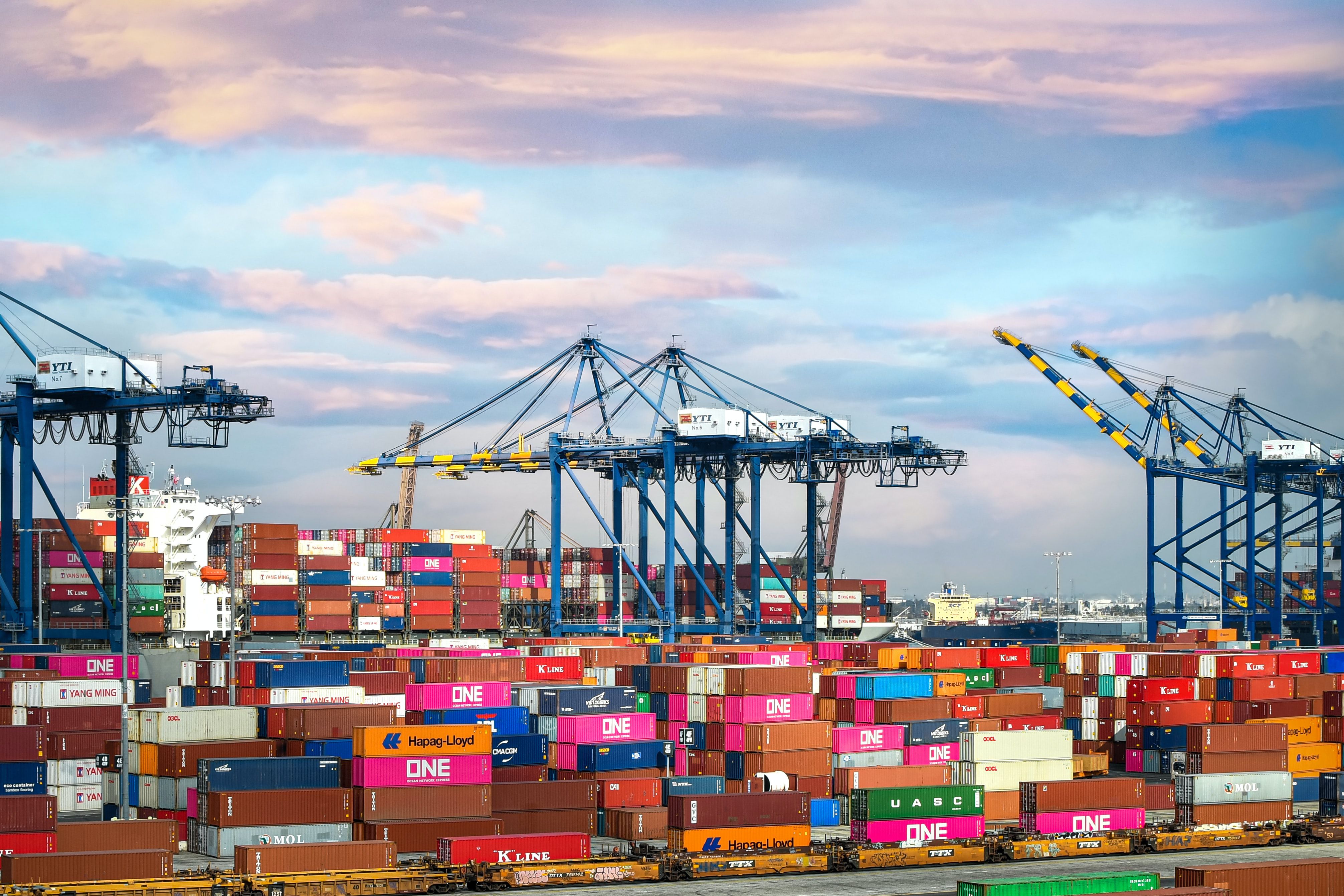 Previously, there was a constant flow of shipping containers between continents. This allowed for more reliability in travel times and shipping capacity. This ensured freight rates remained somewhat level, and dependent on demand. For maximum efficiency, a freight ship massive enough to carry hundreds of thousands of shipping containers, often referred to as a mother vessel, will collect from multiple feeder vessels leaving inlet ports before crossing the rest of the ocean.

As shipments slowed in early 2020, goods travelling from Asia to North America were offloaded and rather than reloading to be sent back to their point of origin, carriers opted to keep their containers at their destination rather than paying to ship empty equipment overseas. Therefore, despite the same number of containers in use globally, there is a shortage in Asia and a surplus in North America. For certain industries, such as textiles, this caused freight rates of crossing the ocean to almost quadruple compared to 2019. And while shipping rates rise, so do wait times.

When Will Things Be Back to Normal?
---
While these delays may seem endless, there is an end in sight. Port and container shortages are still expected to persist through the remainder of the year, lessening in degree with each consecutive month. Freight rates are expected to start easing up in 2022, but will likely remain elevated through 2023. Industry consensus predicts the supply chain delays may alleviate themselves with the upcoming Lunar New Year. As exports shipping out of Asia slow down for a period of time after the holiday, the industry will have an opportunity to equalize container location globally. 

At Eden Textile, we take immense pride in providing high-quality products for your hospitality needs. As the industry manages this unprecedented issue, we would like to thank our clients for their continued patience and understanding. Should you have any questions or concerns, please do not hesitate to contact one of our Customer Experience Specialists. 


 +1 800-661-7239
 sales@edentextile.com